Week Seven - Oct. 29 - Nov. 4
Body Modifications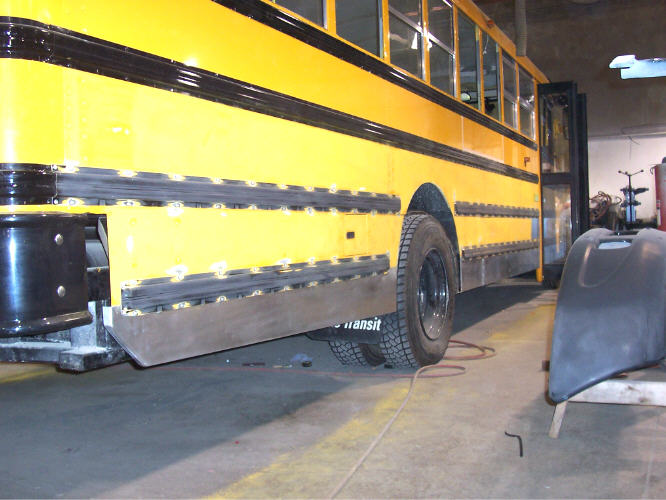 A skirt has been placed along the bottom edge of the bus. This covers the well and fuel tank and complements the overall look of the bus.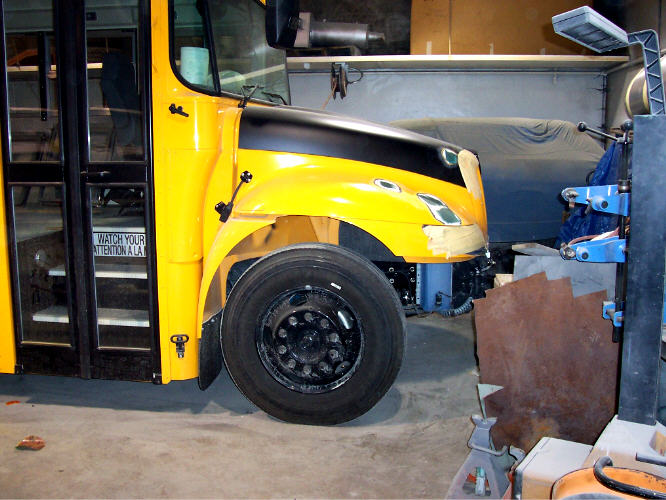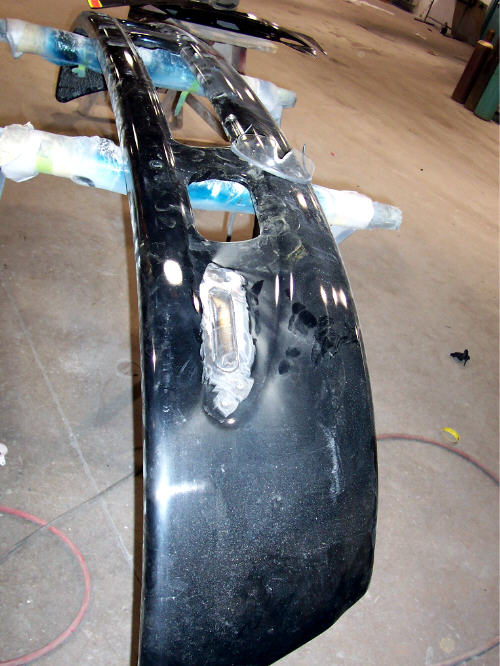 The holes left in the hood and front bumper from the school bus equipment have been patched.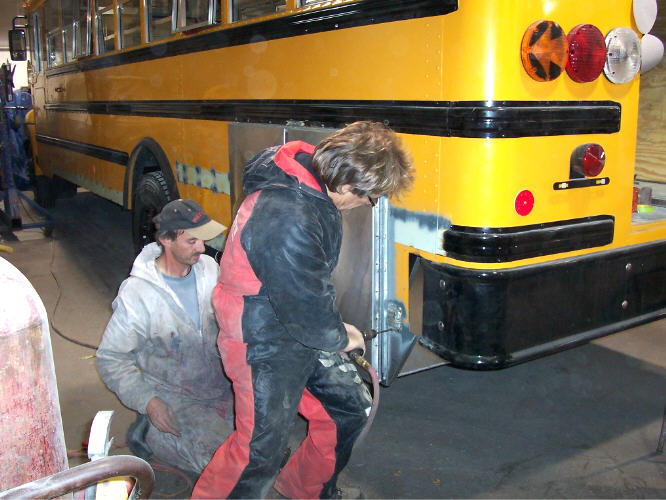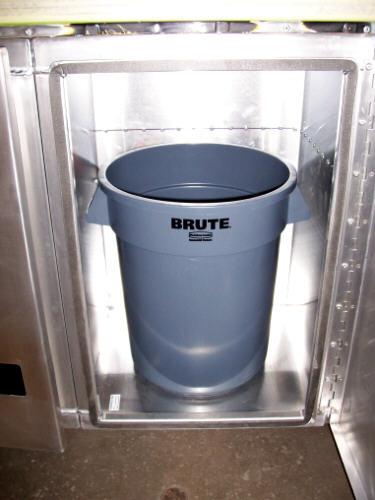 Terry works at modifying the trim around the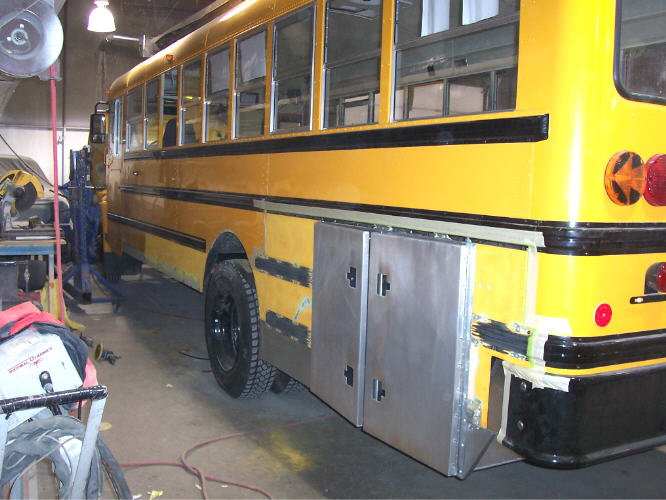 rear storage box. We managed to find a plastic garbage container that fits the box perfectly.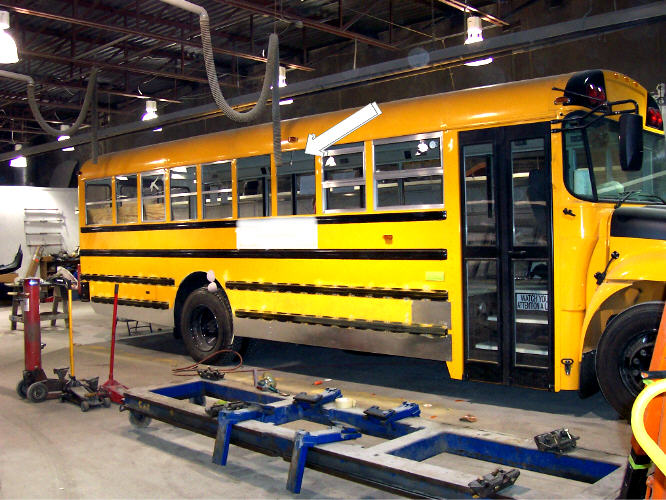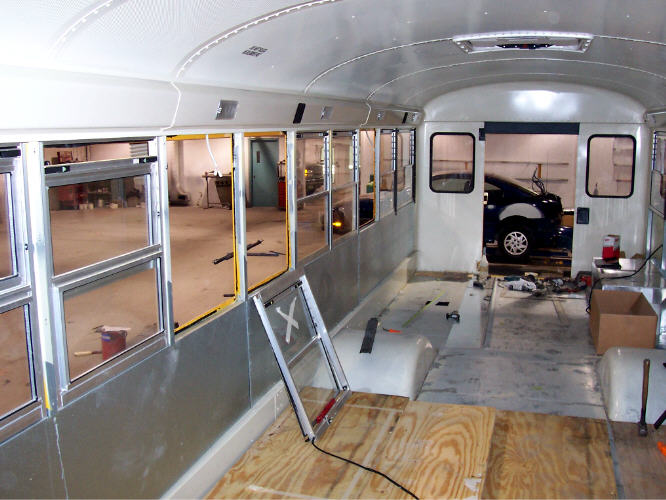 The windows have been removed from the serving area. The roll-up aluminum door we ordered should be in soon, at which time we will make a cut out in the area highlighted and the door will be inserted.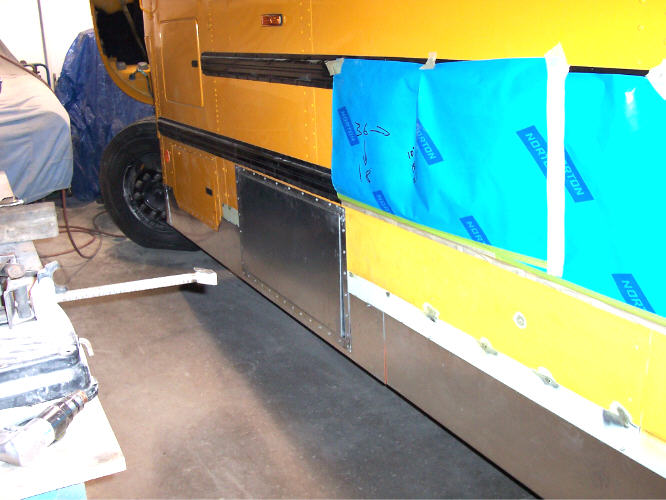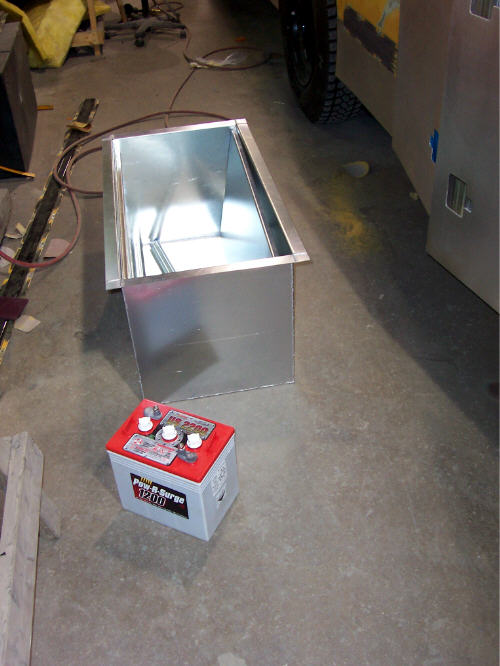 The photo above left shows the aluminum box that was constructed to hold four batteries like the one shown. These batteries will supply energy to the 5000 watt power inverter that will be used on the bus to supply electricity. The photo on the right shows the battery box installed with a door on it. The skirt on this side of the bus has also been completed.