Week Six - Oct. 22 - 28
The Cutting Begins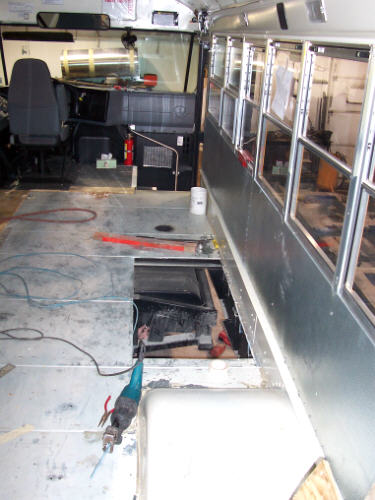 A section of the floor has been cut out to insert the "well" for volunteers to stand in when serving food from the side of the bus. The fuel tank and safety cage can be seen below the cutout section. The tank was removed and placed under the bus behind the rear wheels to make room for the "well". As you can see below, the tank and safety cage fit perfectly in the rear section.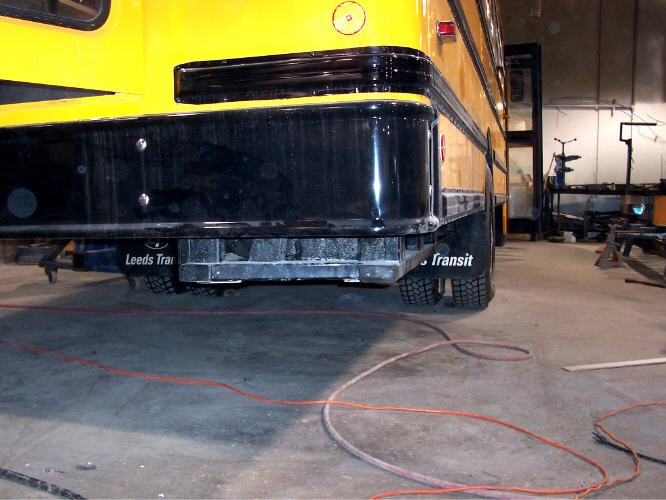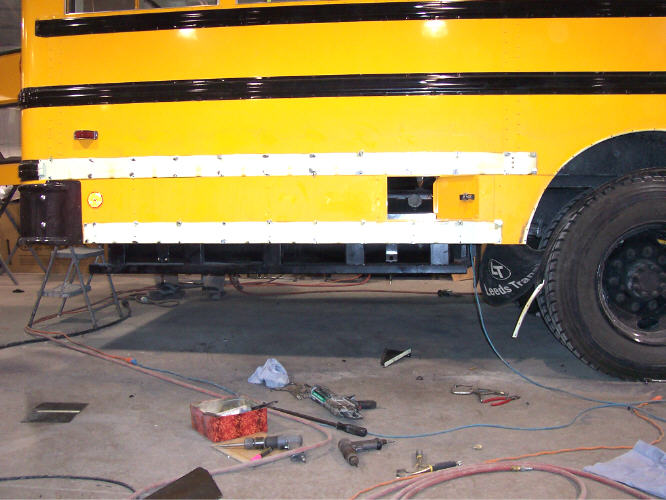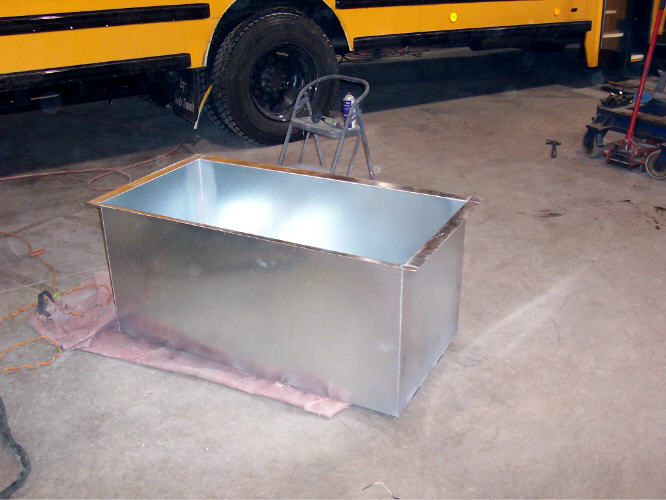 The well has been built out of light weight galvanized steel and is ready to be dropped into the hole which has been cut in the bus floor.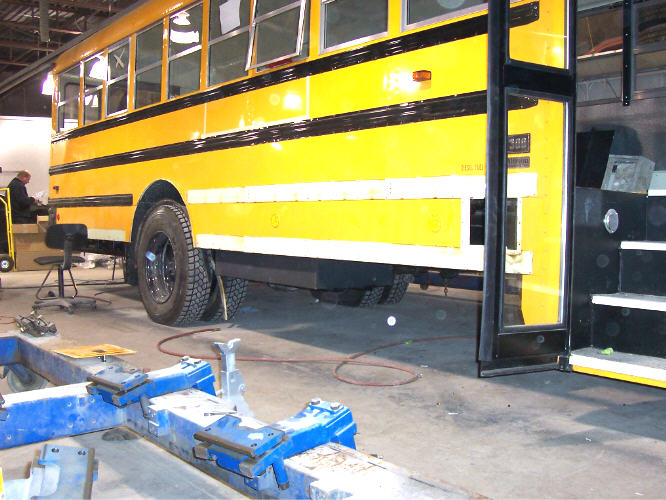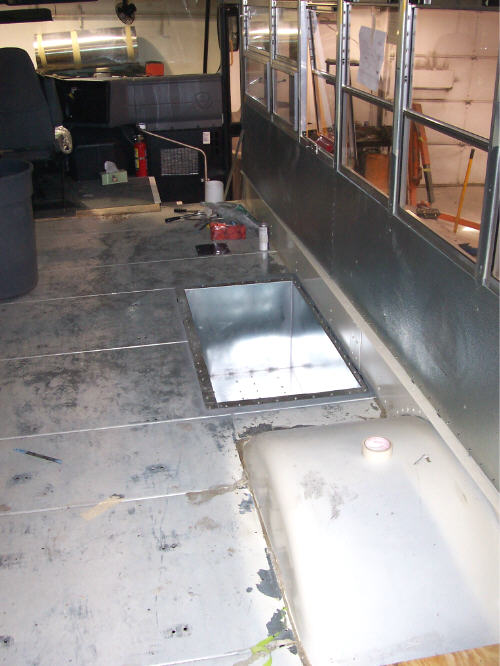 The "well" has been inserted and preparations are being made on the outside of the bus to place a skirt along the bottom edge of the bus skin. The skirt will hide the fuel tank and well.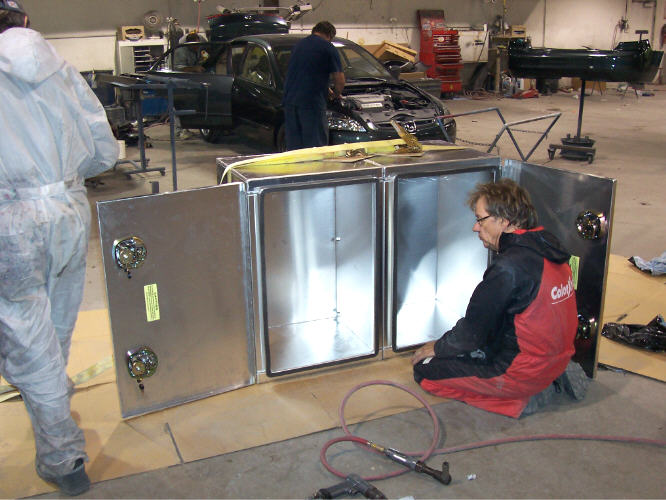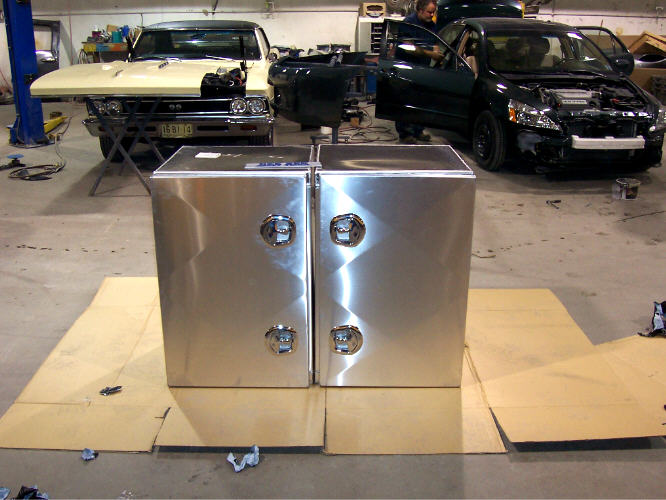 We purchased two pre-built aluminum truck storage boxes, turned them on their ends, and bolted them together to make a storage compartment for under the rear of the bus. The garbage can and other exterior equipment will be stored in the containers for easy access.
Terry Hill, owner of Coachworks (pictured in the red and black coveralls above) has been a major supporter of Street Connection since the very beginning. He has generously given of his time, talent, and resources to help us complete four vehicle projects over the past 14 years. Terry is doing the majority of the bodywork on the bus himself. Based on the projects Terry has helped us with in the past, I look forward to seeing what his creative talents will bring to this latest one.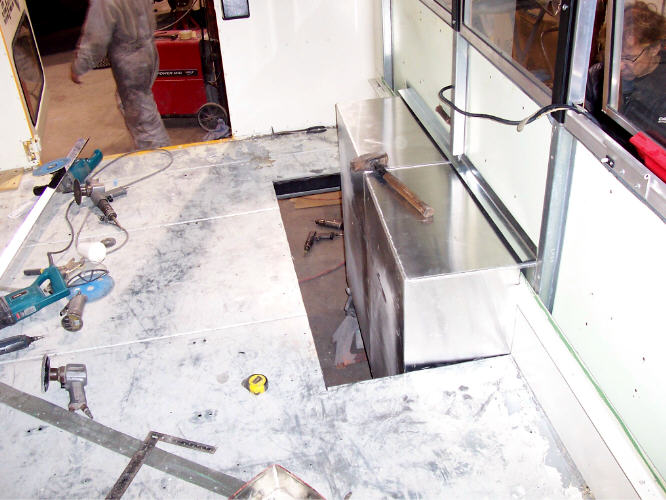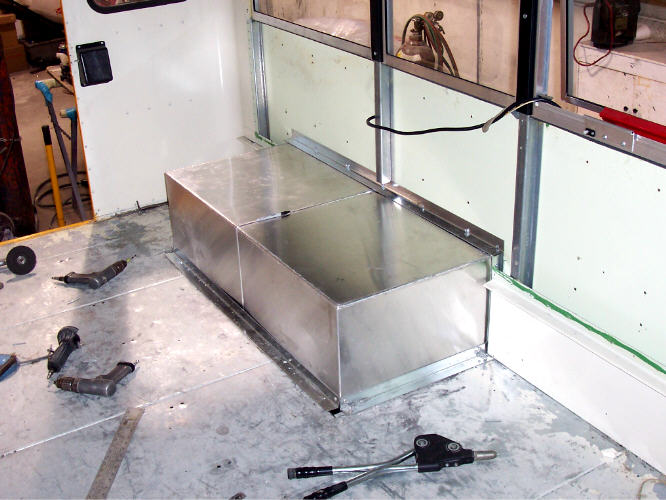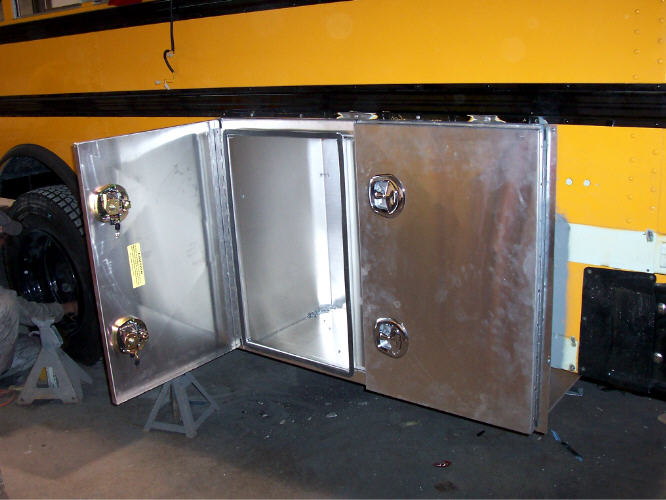 A section was cut out of the rear of the bus and the storage boxes were placed in it. Shelving will be built into one of the storage boxes. The other will be left open for the garbage can.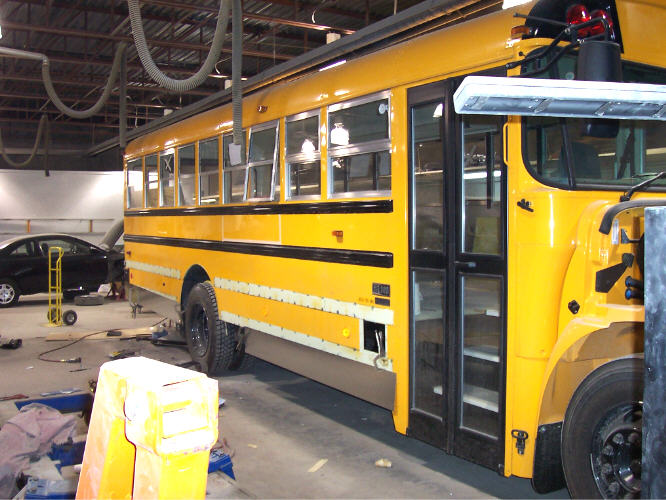 The work of placing a skirting on the bottom outside edge of the bus has begun.