Week Eight - Nov. 5 - Nov. 11
Installing Equipment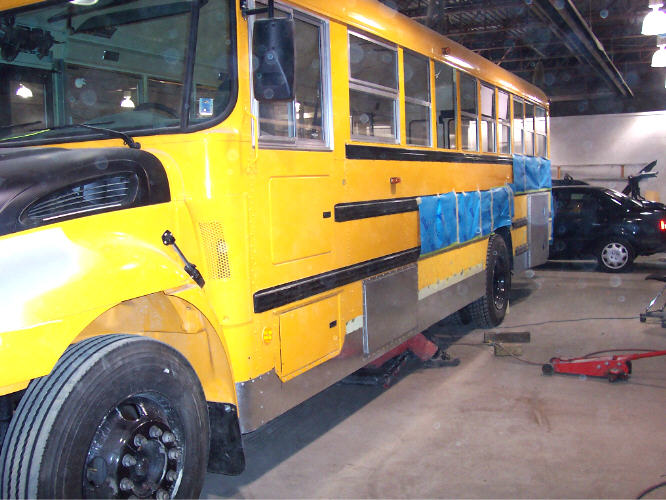 Terry works at installing the grey water tank under the bus.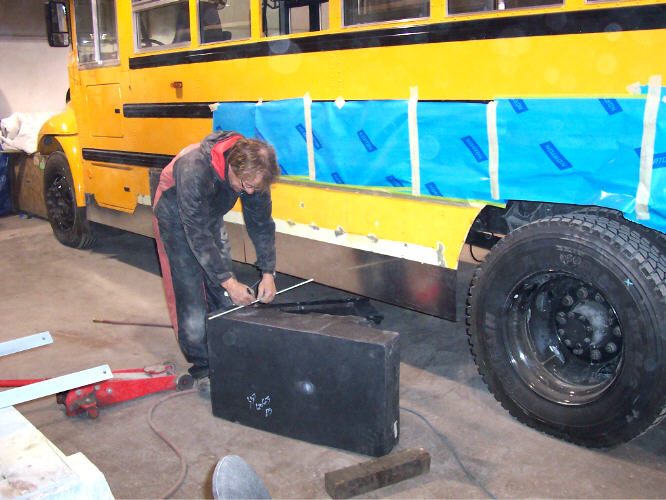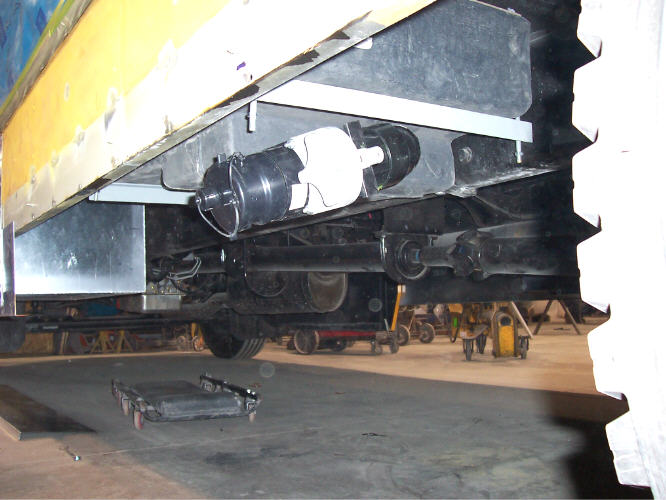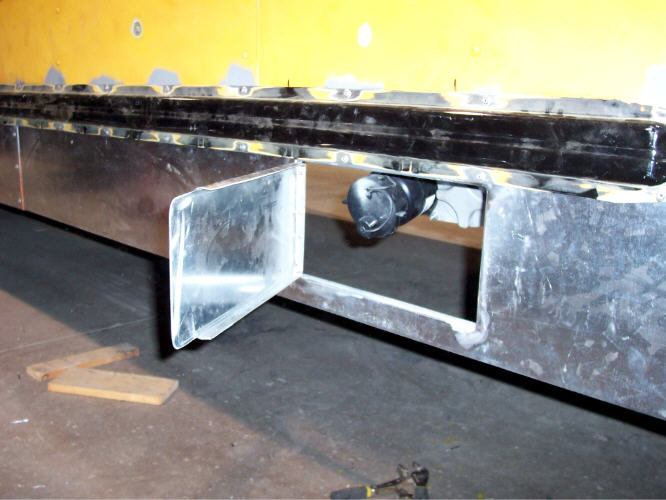 A door was placed in the skirting to access the empting valve for the grey water tank.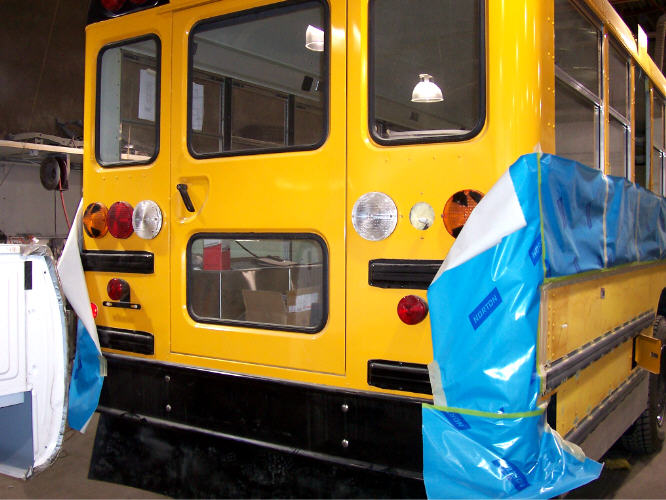 A rubber curtain has been placed below the bus just forward of the rear bumper. The curtain will hide the fuel tank and storage compartment.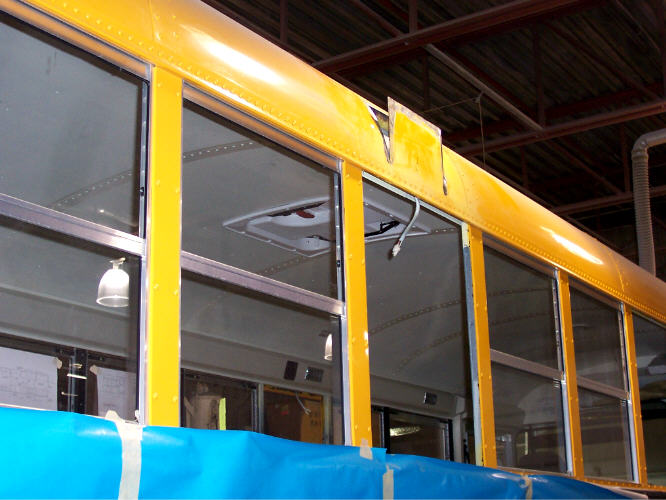 Work has begun to cut out sections in the roof to place flood lights. These lights will illuminate the area around the outside of the bus.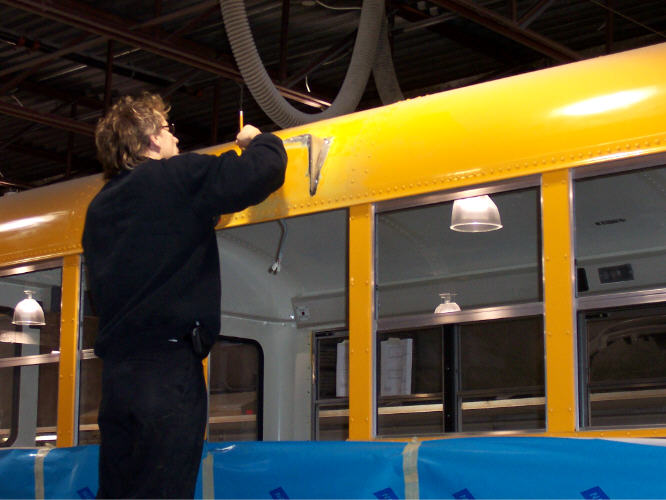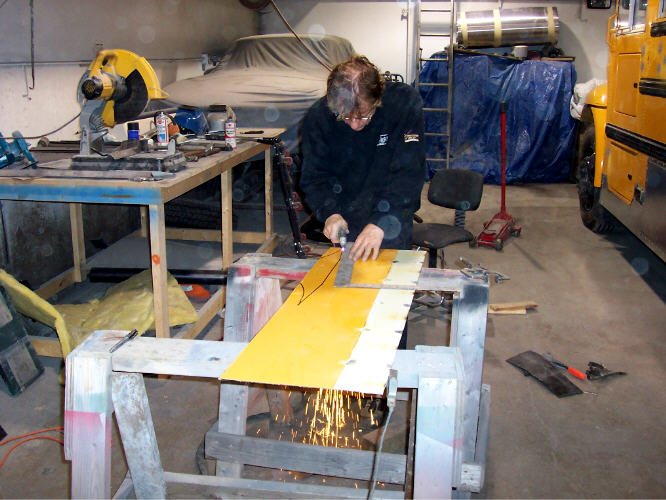 Terry makes a cardboard template, traces it onto a piece of extra steel that was cut from the bus and then cuts out the shape with a laser cutter. The flood light will be placed in the raised area he is building.