Week Thirty-Two - Apr. 22 - Apr. 28
Kitchen Cabinets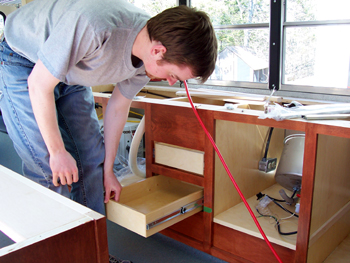 The drawer slides are installed on the drawers.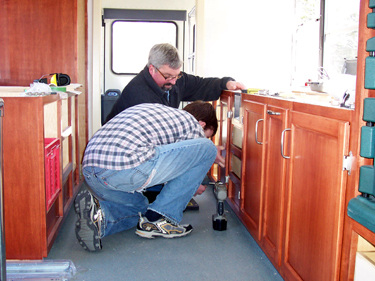 Installing the doors on the cabinets turned out to be a two man job.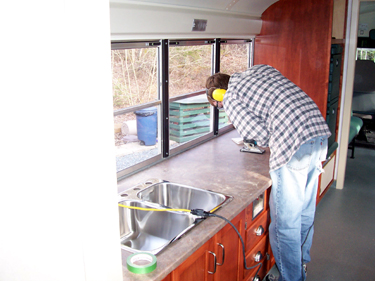 Cutouts are made in the countertop to install the sink and soup heater.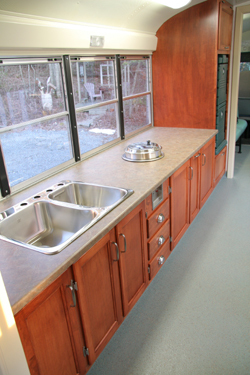 The doors and drawers on the sink side of the cabinets are all installed. All that is left to do is to hook up the plumbing to the sink and to the soup warmer. I don't think the cabinets could have turned out any better. Daniel has done an excellent job!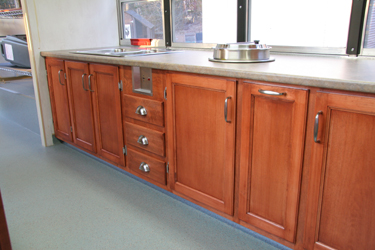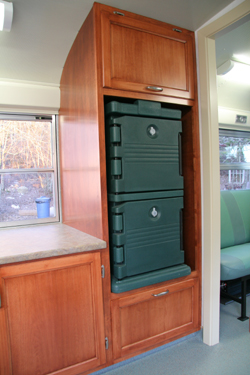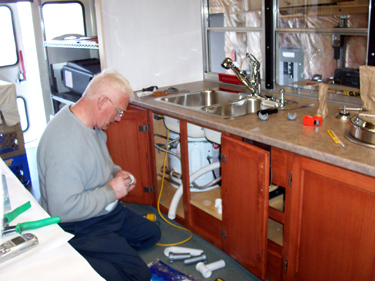 Fred finishes installing the sink and soup warmer. The plumbing is done.