Week Thirty-One - Apr. 15 - Apr. 21
Front and Rear Section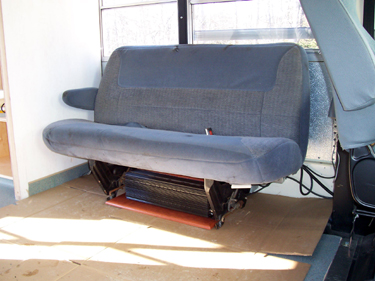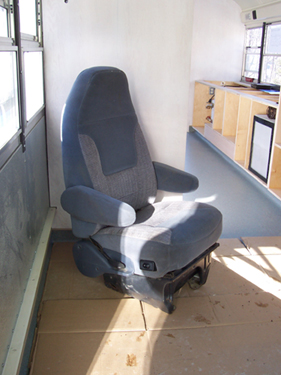 Van seats for the front section of the bus were donated by Covey's Auto Recyclers Ltd. in Blandford. The seats were structurally sound but needed to be re-upholstered and have new bases built.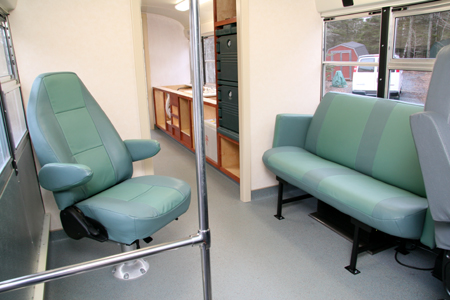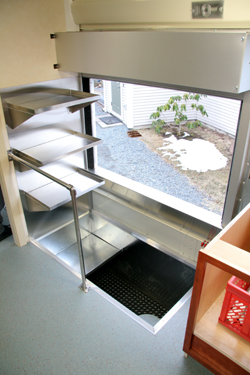 The seats were re-upholstered by D.R.H. Canvas & Marine in Spryfield. They also did the stainless steel railings in the front entrance way and around the serving well. Terry at Coachworks built new stands for the seats. The seats and railings turned out great!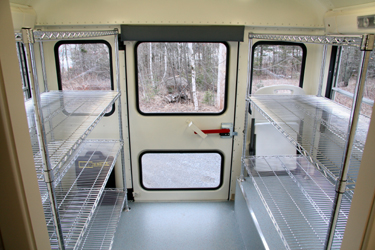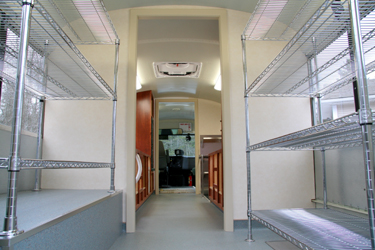 Metal shelving has been installed in the rear of the bus to place bakery items on for distribution. The shelving was donated by Big Eric's Restaurant Supplies Ltd. in Halifax. They also gave us excellent pricing on various food equipment items that we purchased.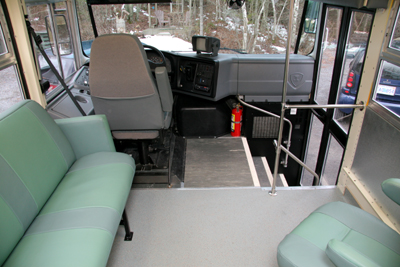 An R.V. backup monitor has been mounted on the dash of the bus. This has been installed for safety reasons so that children can be seen when backing the bus up in the various areas that we attend each week.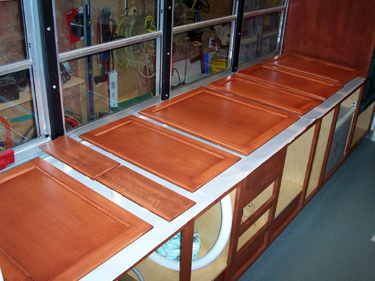 The cabinet doors have been stained and are being given three coats of polyurethane.
A metal pedestal table was installed in the front section for volunteers to use when taking clothing orders. The table was kindly donated by Flanagan Furniture in Moncton, New Brunswick.