Week Thirty - Apr. 8 - Apr. 14
Cabinet Doors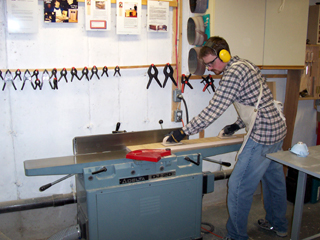 The rough sawn maple is milled on the jointer.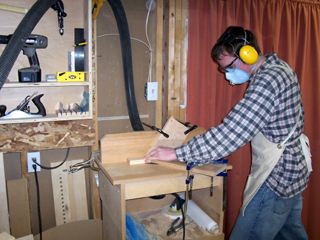 Once the maple has been dressed on four sides and cut to length the rails and stiles are run through the router to give them a profile (pictured below)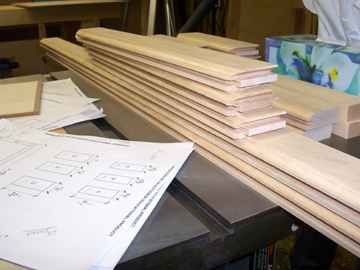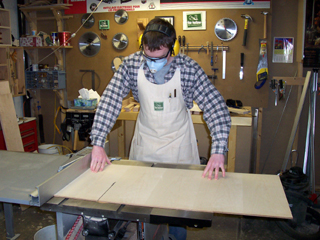 A sheet of maple plywood is cut into various sizes to make the door panels.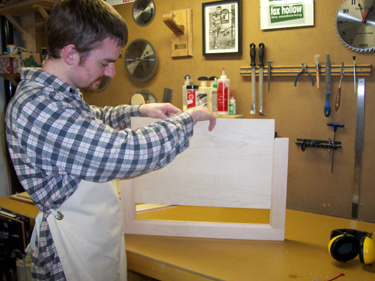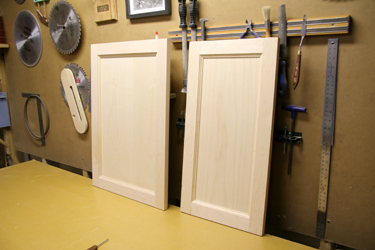 The panel is inserted into the groove that was routered in the frame. The door frames will be sanded and prepared for staining.