Week Twenty-Nine - Apr. 1 - Apr. 7
Walls, Electrical & Plumbing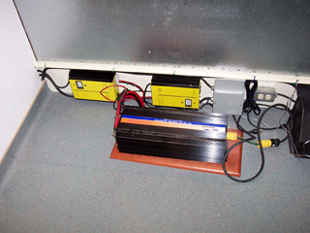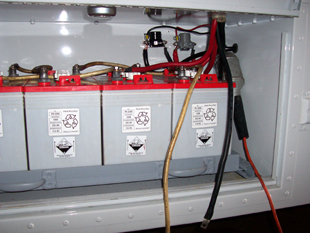 The power inverter and battery chargers have been hooked up to the deep cycle batteries. The system should give us lots of power to run the lights and soup warmer when we are on location.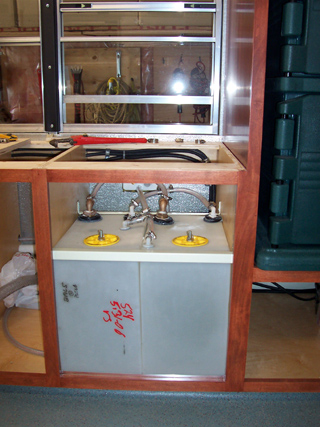 The water tank and plumbing system have been installed and tested. The water tanks hold 22 gallons and the hot water heater holds 6 gallons.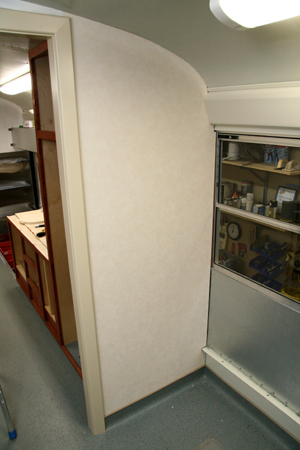 The wall paper is being applied and goes well with the other colors in the bus. The interior colors and design are coming together nicely.