Week Twenty-Eight - Mar. 25- Mar. 31
Door Frame & Shelving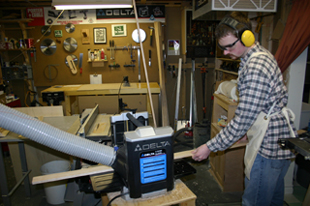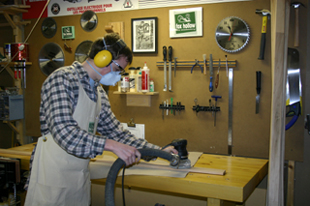 We decided to mill our own jambs and trim for the interior doorways of the bus.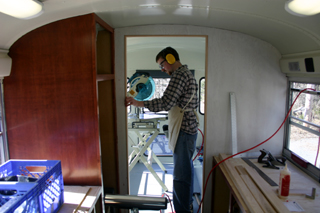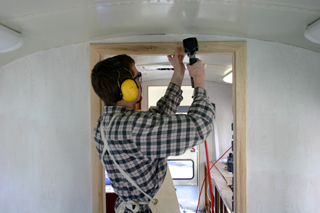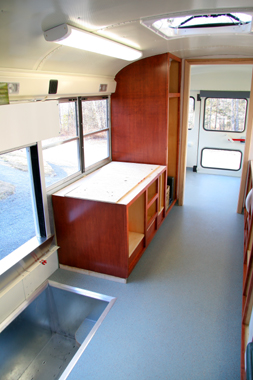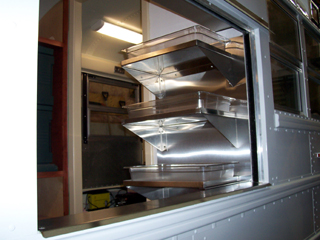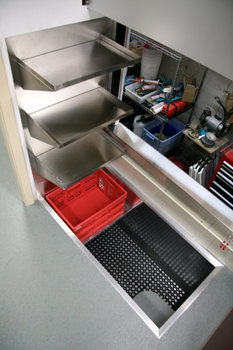 Stainless steel shelves have been placed on the wall next to the serving well. These shelves will hold sandwich trays to make serving from the bus easier. The orange container sitting on a metal shelf inside the well is used to carry and store containers of frozen soup. A rubber mat has been placed on the bottom of the serving well to help keep the volunteer's feet warm in colder weather.
All of the metal fabrication in the well and in other areas of the bus was done by Russ Vining Mechanical Ltd. in Halifax. They did a great job on everything.