Week Twenty-Seven - Mar. 18 - Mar. 24
Cabinets and Other Additions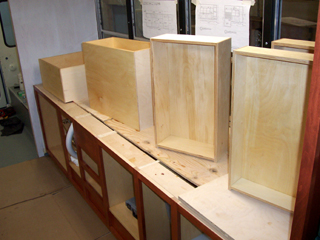 The cabinet drawers have been built and are being coated with polyurethane. The cabinets have been given four coats of polyurethane on top of the stain.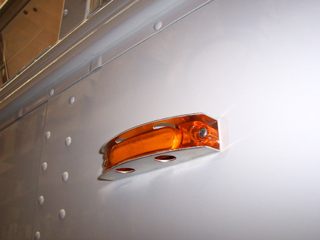 The exterior marker lights have all been replaced. The original chrome lights were already starting to rust. We did not want the rust bleeding on the white paint so we replaced them with LED lights with aluminum brackets that won't rust.
All of the new bus lights and many other parts were purchased from "Parts For Trucks" in Halifax who gave us a very good price on everything we bought.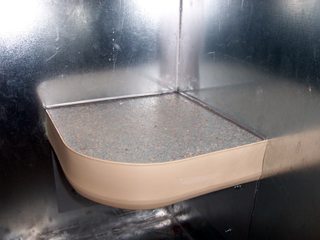 A step has been placed in the serving well to make it easier for volunteers to get in and out. A piece of the non slip flooring used in the bus was placed on the step for safety.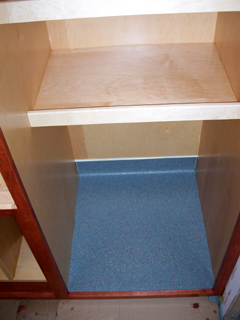 A piece of the flooring has been placed in the utility closet in the kitchen. Among other things this closet will be used to store a mop, bucket and broom.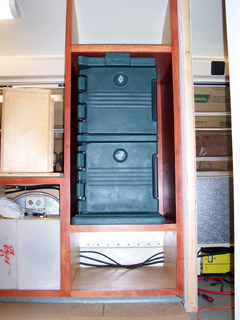 A thermal food storage unit has been bolted into the storage closet in the kitchen. It has two separate compartments that will be used to keep sandwiches cool and extra soup hot.