Week Thirty-Three - Apr. 29 - May 5
Completion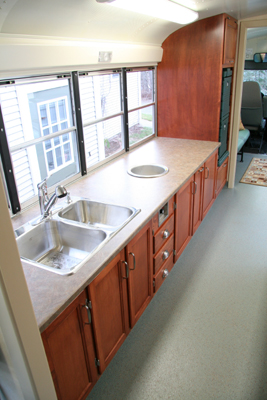 The bus renovations are finally finished and it looks great! We have installed a double sink with a pull-out faucet and a soup warmer on the kitchen counter. The controls for the soup warmer are located on the face of the cabinet just above the row of drawers. The green insulated box at the end of the counter will be used to keep food and drinks hot or cold.
We didn't put overhead cabinets above the sink so that there would be lots of space to work in. We still ended up with plenty of storage space.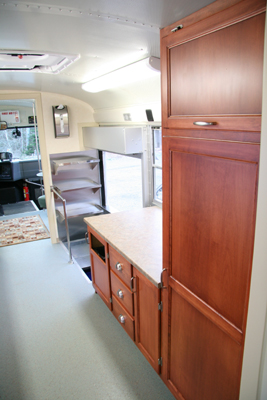 The metal shelves on the wall next to the serving window will be used to lay trays of food on for easier distribution and handling.
The cabinet door on the far left has an opening in the top and a roll out box has been placed inside for placing a garbage bag in.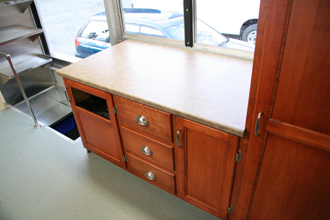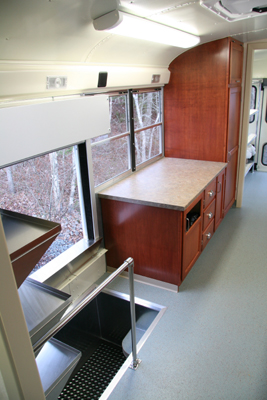 The serving well is galvanized steel but the shelving, serving counter and railing are all stainless steel. We wanted the kitchen to have a clean, professional look but at the same time use lots of wood to make it look warm and inviting.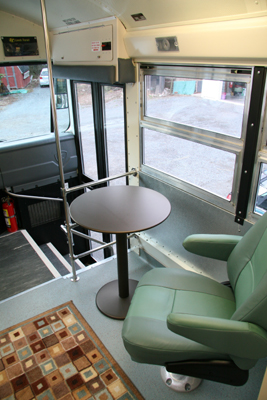 A stainless steel railing has been placed next to the front door. A pedestal table has been secured to the floor. The table will be used by the volunteers when taking clothing orders. The area can also be used as a portable office.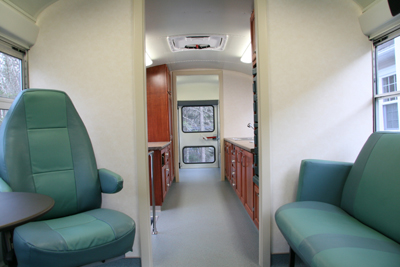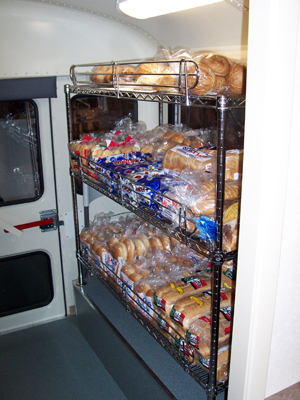 We added rails to the shelves in order to increase the capacity for holding bread. The rails were donated by Michael Napier Architecture in Halifax.