Week Twenty-Four - Feb. 25 - Mar. 3
Flooring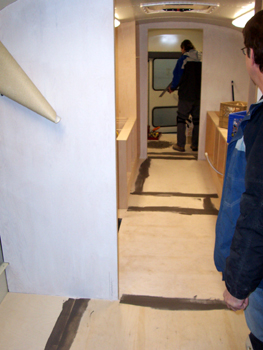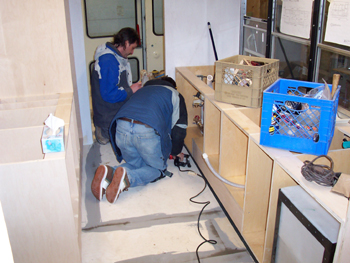 Tom and John from "Five Star Flooring" are preparing the floor for installation of the commercial grade vinyl flooring. They have filled the floor seams and have attached coving along the walls and baseboards. The flooring will be flash coved up the walls to make it easier to clean.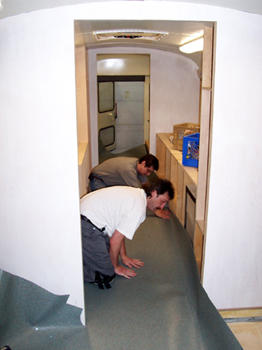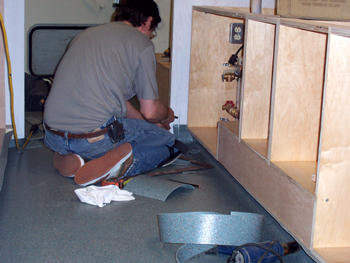 The flooring is glued to the plywood sub floor and flash coved along the toe kicks in the kitchen area and along the base of the walls.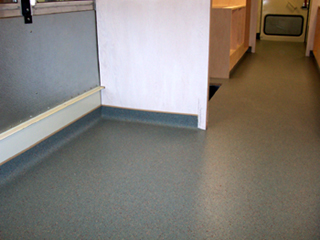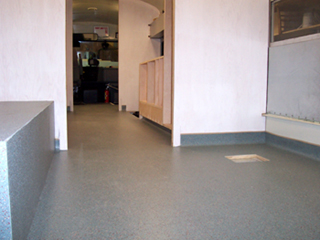 The flooring has been installed and it looks Great! We would like to thank "Taylor Flooring" and "Five Star Flooring" for all their help.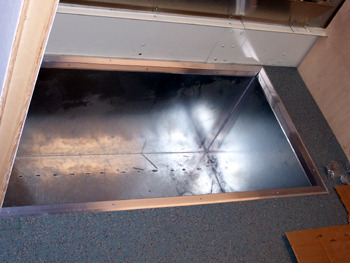 Metal edging has been placed around the well by the serving window and in other areas of the bus.