Week Twenty-Three - Feb. 18 - Feb. 24
Interior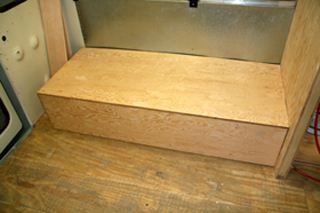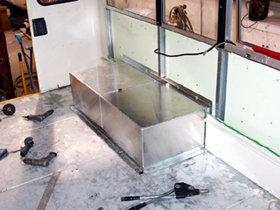 The top section of the rear exterior storage container has been framed with 2x4 and covered with plywood. A metal bread rack will be placed on top of the wooden box at a later time.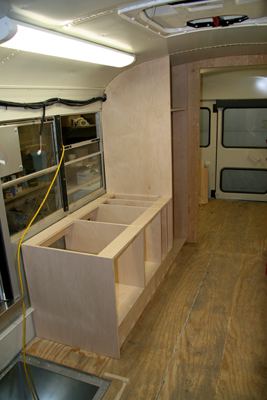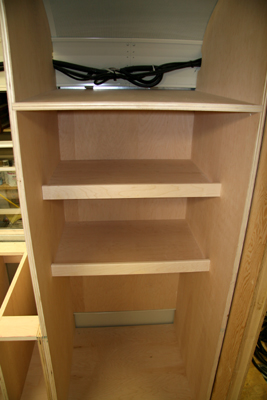 The cabinet carcasses on the serving side of the bus have been completed and installed. Drinks will be prepared on this counter. The photo on the right is a front view of the storage closet which will mainly be used to store cleaning supplies.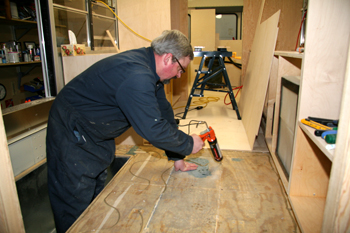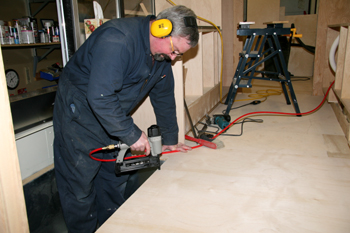 Preparations are being made for the installation of vinyl flooring. 1/4 inch plywood was placed on top of the existing floor using construction adhesive and then brad nailed into place.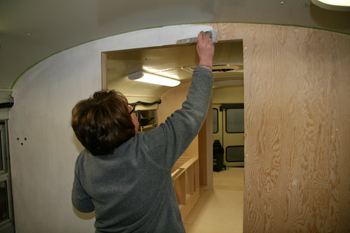 A coat of primer is applied to the wall to prepare it for wallpapering later.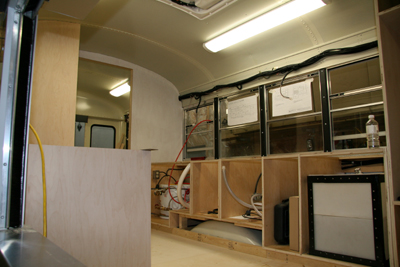 The plumbing is almost complete. The fresh water tank (on the right) and hot water tank (far left) have been installed and hoses have been run. We avoided using copper pipes as they are more likely to break in the cold weather. Once the countertop is installed, the sink and soup warmer can be installed and hooked up to the water system.