Week Fifteen - Dec. 24 - Dec. 30
Wall Construction
Our son Daniel will be doing all the woodwork in the bus. Daniel is an accomplished woodworker who has been designing and building custom furniture since he was a young teenager. He has taught seminars on various woodworking techniques. We are confident that the interior work he does on the bus will be consistent with the quality of work that has been done on the exterior.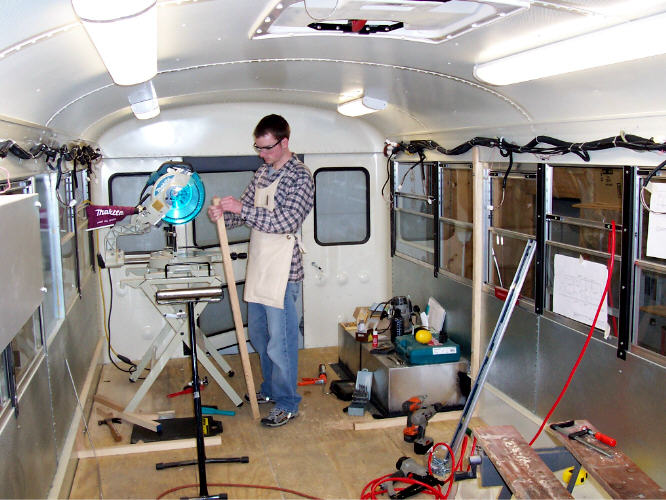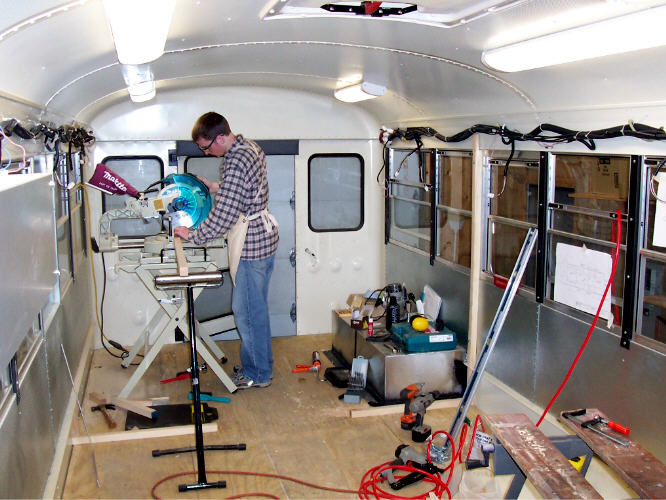 The walls are being framed in ash which is the same material used to make wooden baseball bats. It is strong but flexible and will not break easily.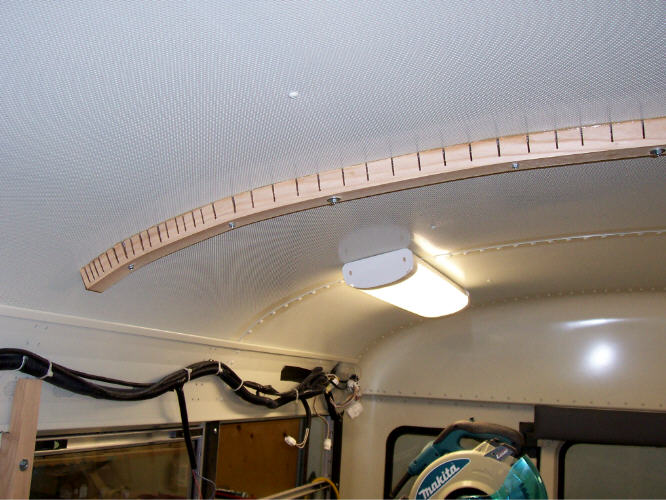 To frame the wall along the ceiling, slits were cut into the wood so that it would bend to the contour of the ceiling. Construction adhesive was placed between the wood and metal to make sure the wall will not move if the self tapping screws become loose from the movement of the bus.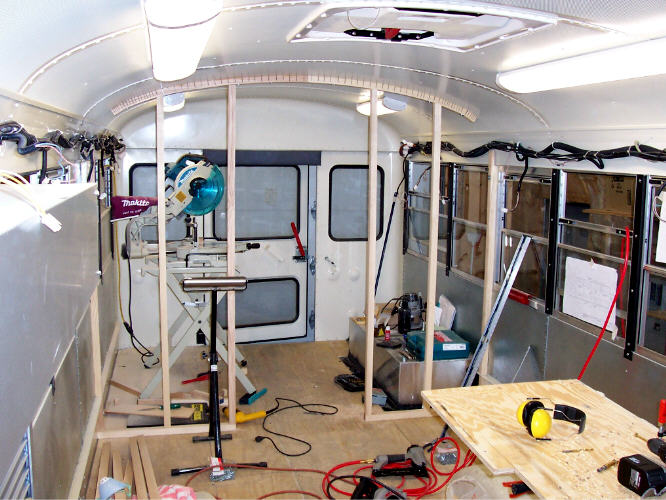 The rear wall has been framed and will eventually be covered with plywood.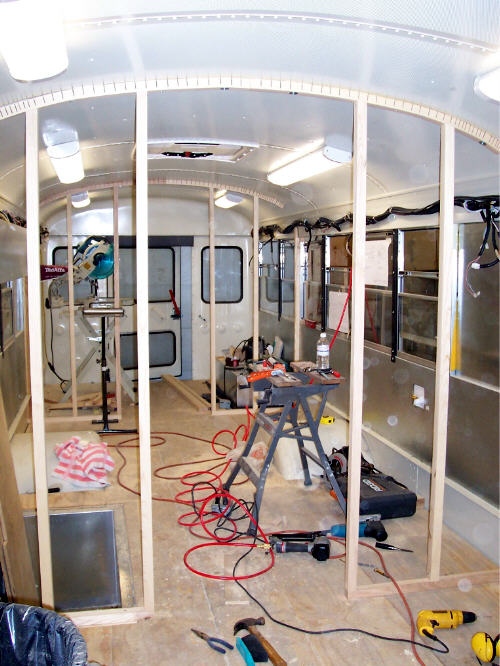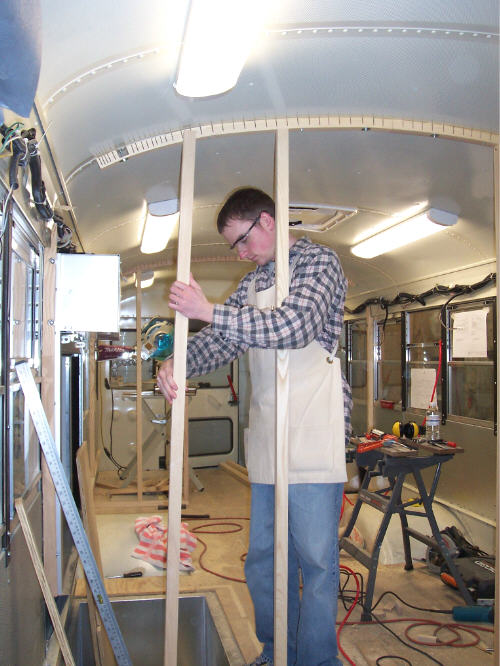 The framing for the front and rear walls are just about complete.