Week Sixteen - Dec. 31 - Jan. 6
Wall Covering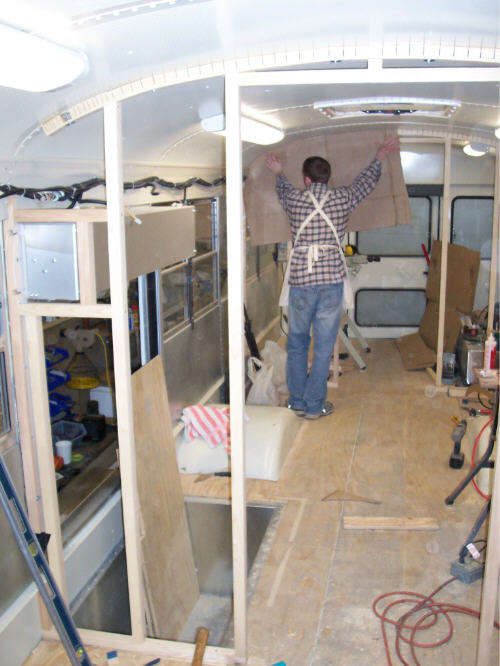 Cardboard is used to make a template to trace the curve where the wall meets the ceiling.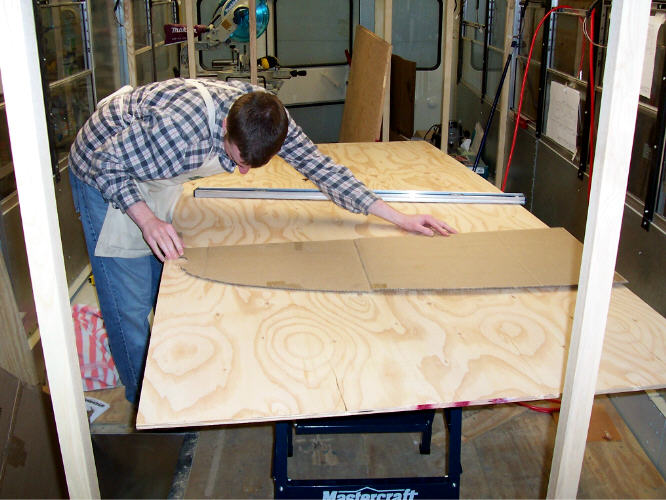 Once the cardboard template is made, it is laid on top of the plywood and used to trace the ceiling curve onto the plywood.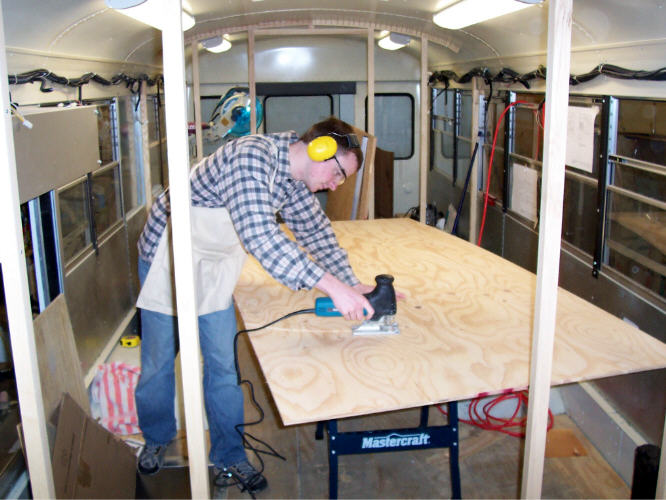 A jigsaw is used to make an accurate cut along the traced line.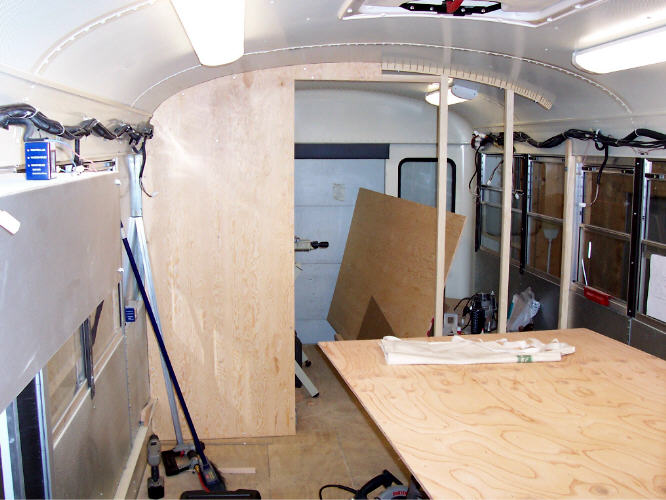 The first piece of plywood has been attached to the wall and the fit along the ceiling is just about perfect. The walls will later be covered with a heavy commercial wallpaper.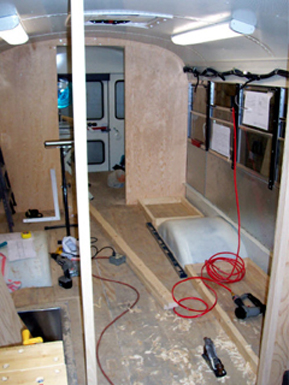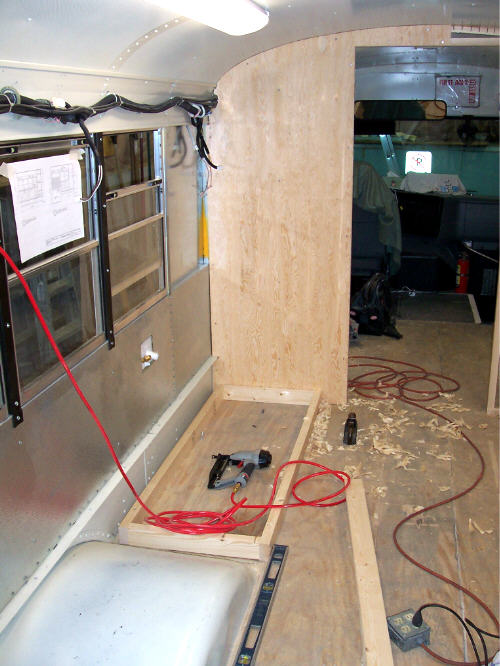 Three sections of the walls in the kitchen area have been covered and the framing started for the cabinets.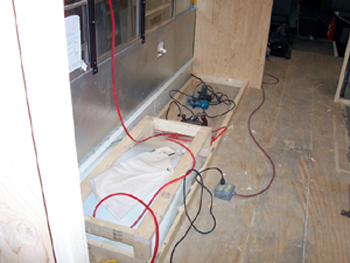 The base frames for the kitchen cabinets are finished. Daniel will be moving to his woodshop to work on building the maple cabinets.