Week Fourteen - Dec. 17 - Dec. 23
Electrical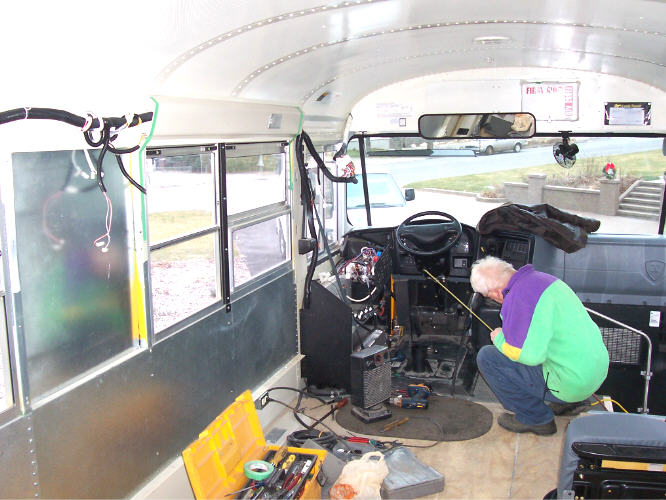 Fred Crilley begins the work on the electrical system of the bus. The dash is taken apart to install switches to control the interior and exterior lighting. Fred has volunteered with the Street Connection since 1993. He has played a major role in keeping the old Street Connection bus going for over 14 years. Fred recently retired from Atlantic Cat and is definitely the right man for this job.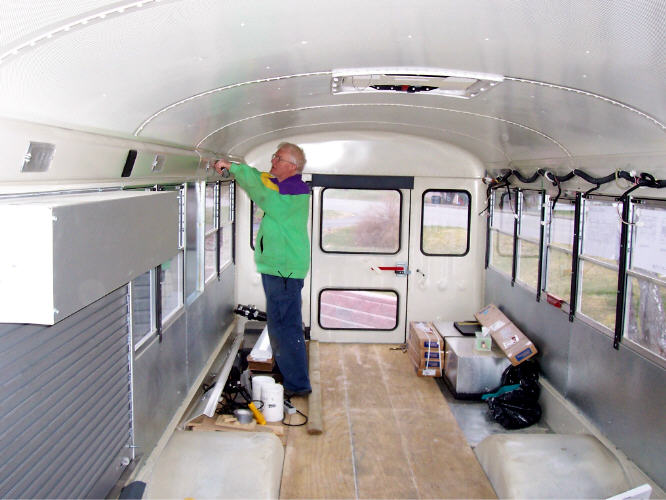 Fred measures to find the right location to install the florescent ceiling lights in the bus. The wires will all be run through the ceiling or along the conduit on each side of the bus to keep them hidden from view.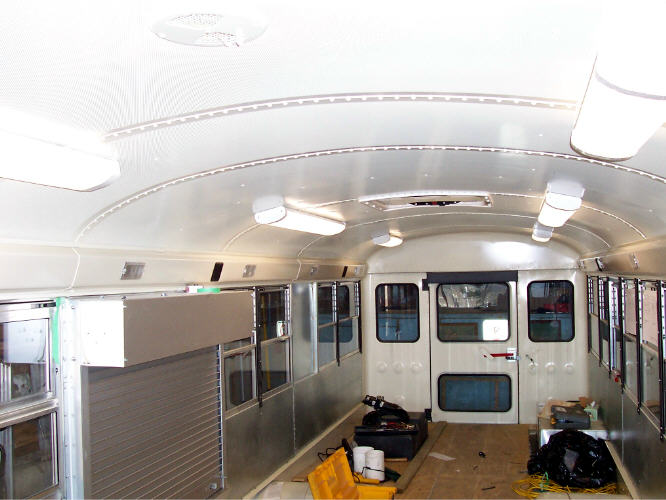 The florescent ceiling lights have been installed and all the wiring has been run. The exterior lights have also been connected. After Christmas we plan to start work on the walls that will divide the bus into three sections. We will also start working on the kitchen cabinets.