Week Eleven - Nov. 26 - Dec. 2
Finishing the Body Work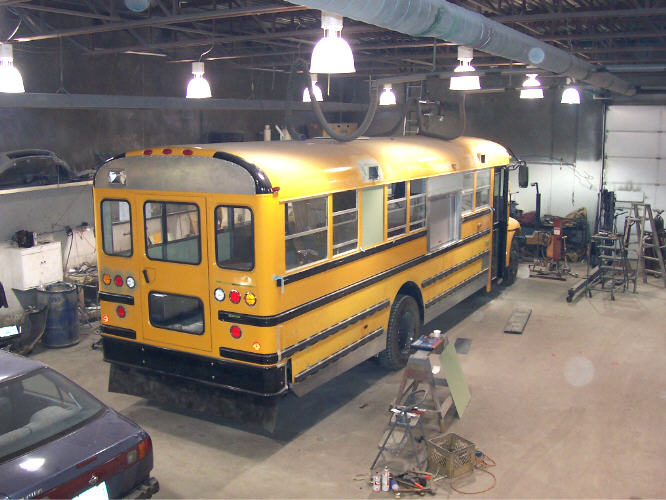 Final touches are being made to the bus body this week to get it ready to take to the paint shop. Coachworks is not set up to paint large vehicles so we will be taking it to Hubert's Collision in Tusket, Nova Scotia. They specialize in painting large vehicles.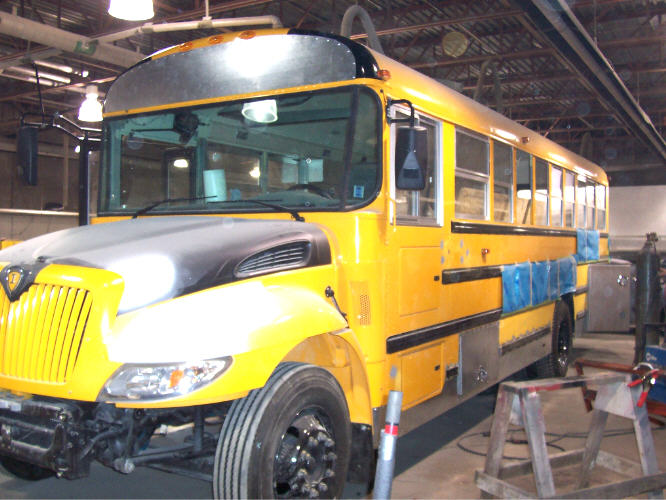 The galvanized steel that has been installed and the bus needs to be rubbed down with a scratch pad and then primed. The exhaust system is being re-routed and a number of other minor body modifications are being made.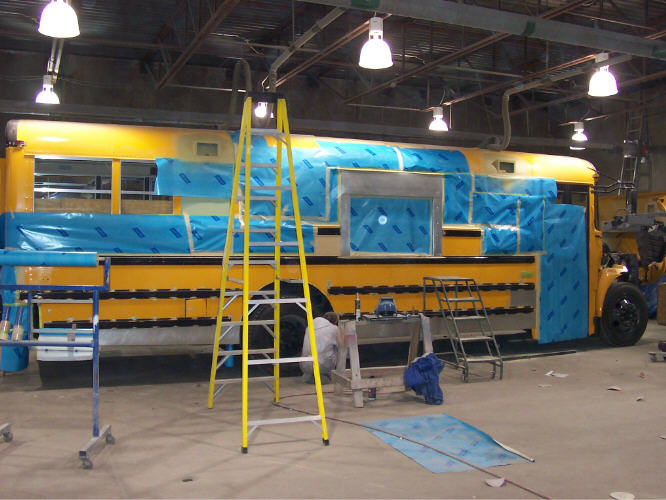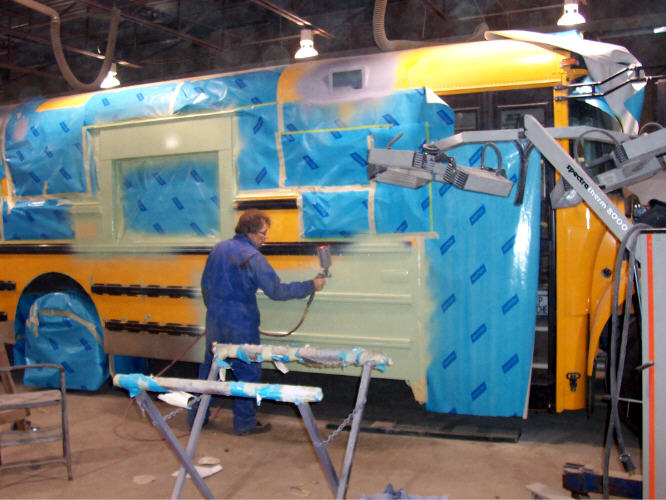 All the sections of the bus that were modified have been rubbed down, taped and then primed. The bus is ready for the paint shop.