Week Ten - Nov. 19 - Nov. 25
Installing the Serving Door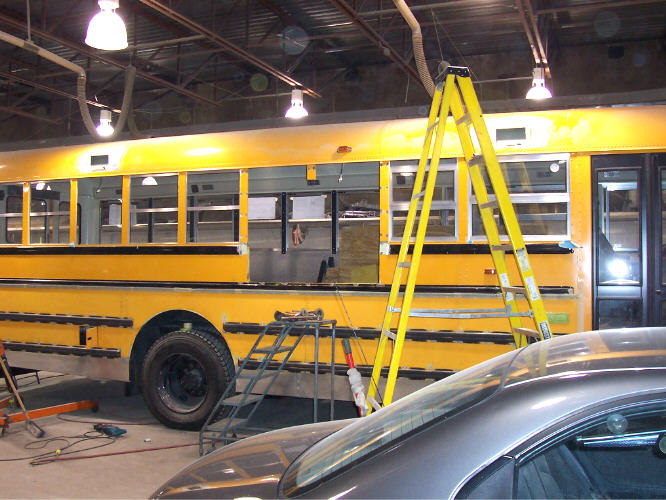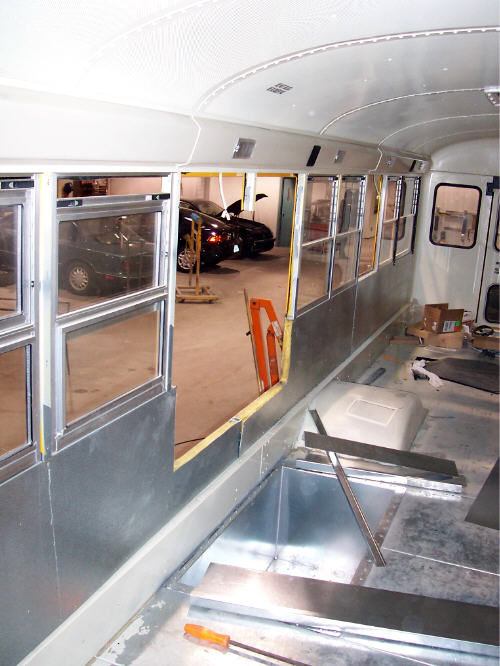 A large section of the bus wall has been cut out to make room for the roll up aluminum serving door to be installed.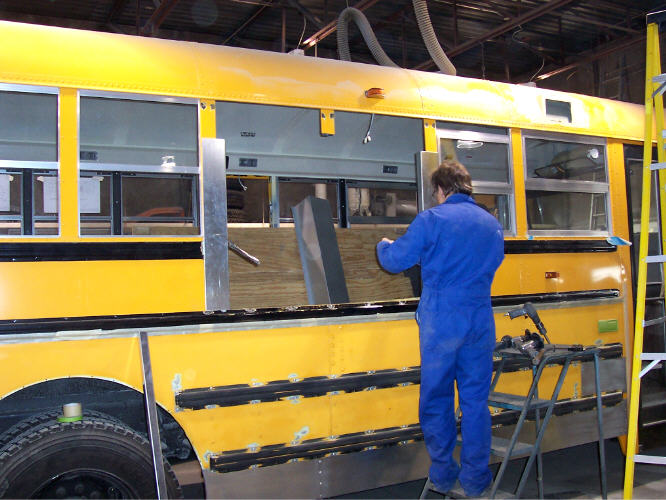 Terry works at framing the opening.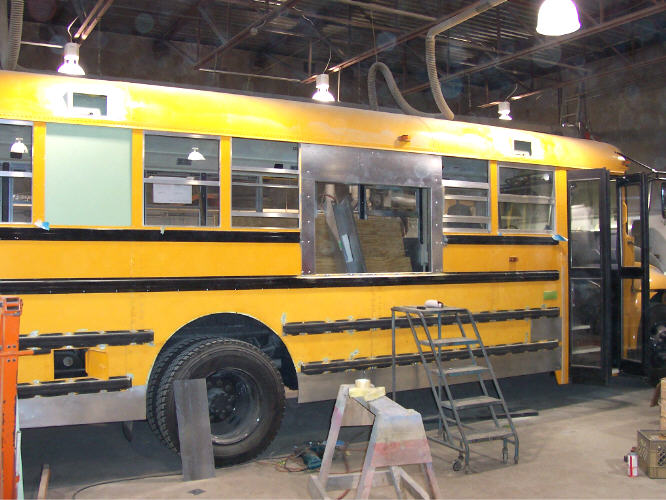 The opening is framed and ready for the roll up door to be installed. One of the rear windows has been removed and filled in with steel. A closet will be built in the area where the window was.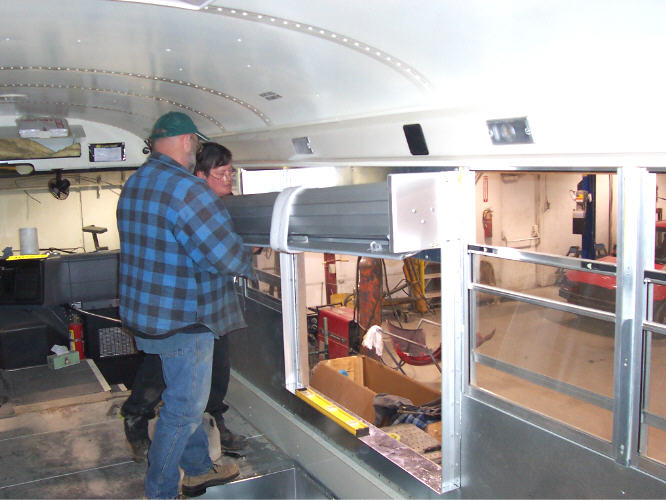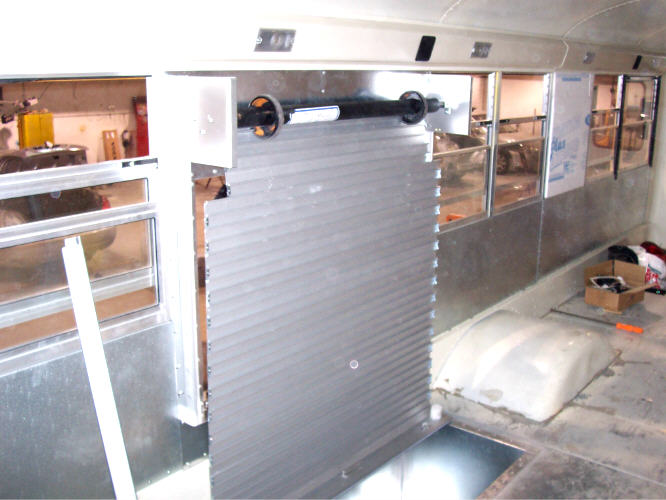 Installers from the Garage Door Store installed the roll up aluminum door. The door fit perfectly and will be a great addition to the overall design of the bus.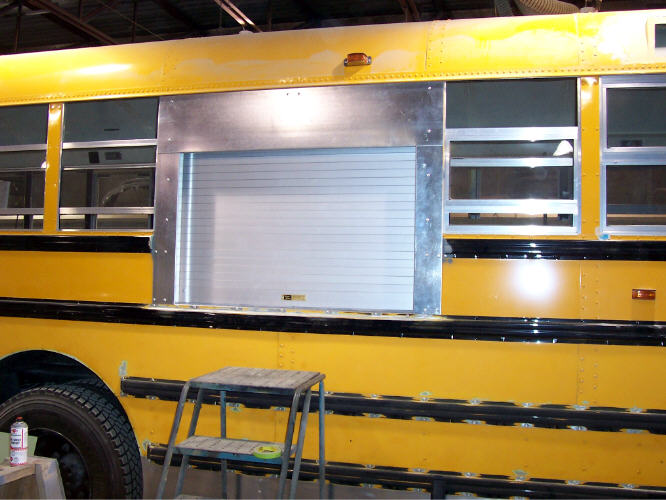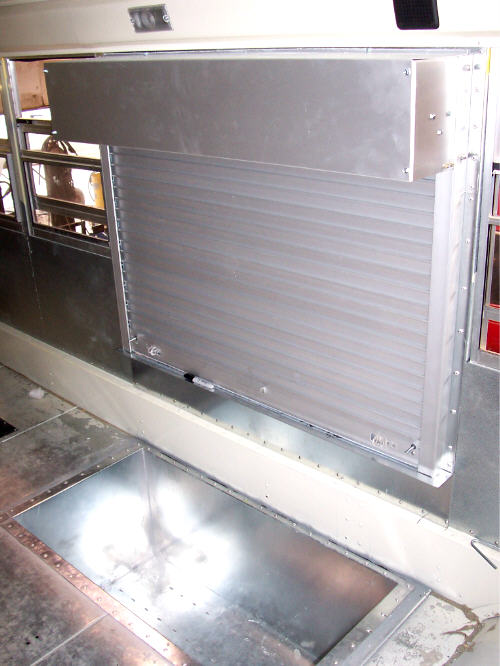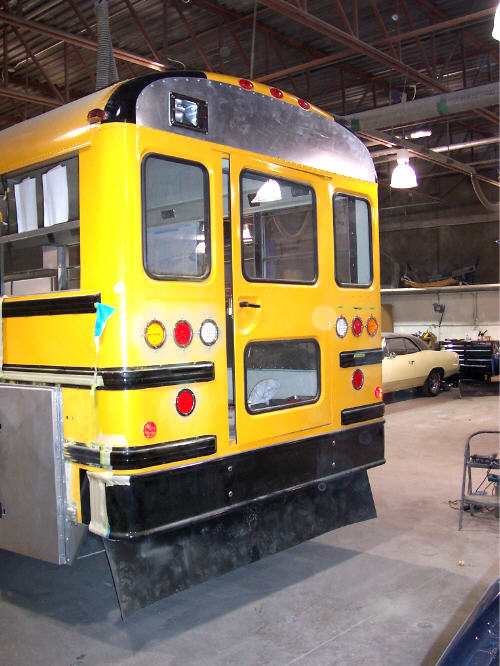 The red flashing lights have been removed and the area filled in with galvanized steel. A recessed flood light has been installed to light up the area around the rear of the bus when distributing bread.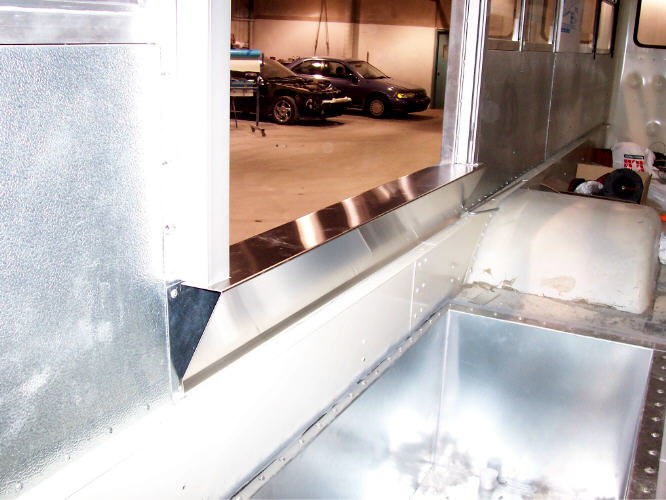 A stainless steel counter has been installed in the serving window.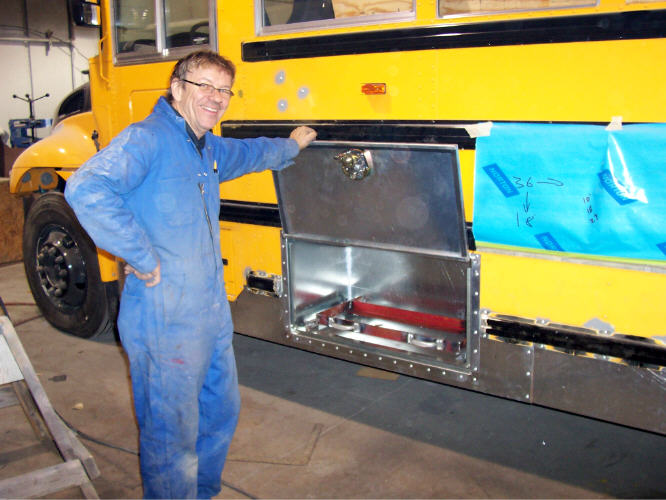 Terry shows off the pull out drawer he fabricated for the batteries.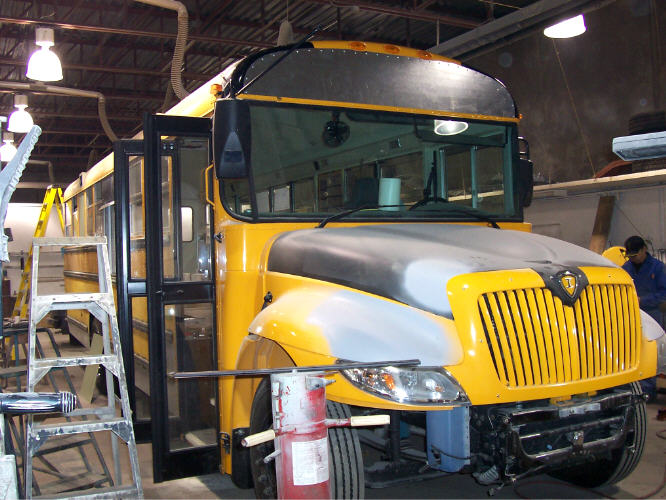 The red flashing lights have been removed from the front and covered over with galvanized steel.