Week Twelve - Dec. 3 - Dec. 9
The Paint Shop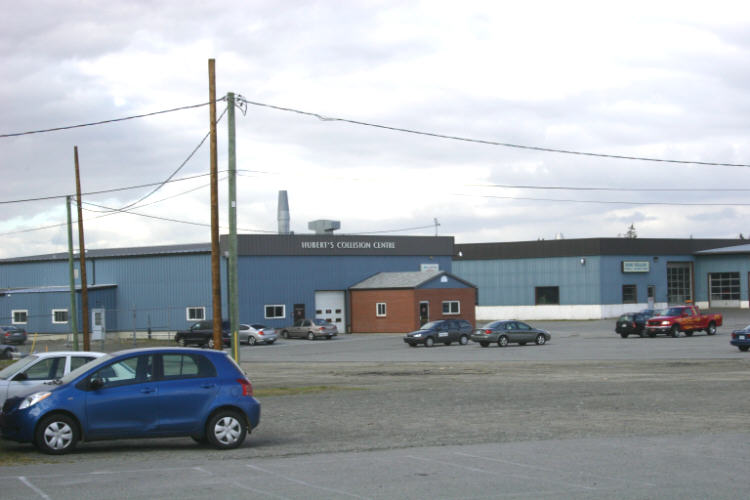 The bus has been taken to Hubert's Collision Centre in Tusket, Nova Scotia. Hubert's does the paint work for Tri-Star Industries in Yarmouth. Tri-Star builds ambulances and other emergency vehicles that are shipped around the world. We are confident that the paint job will be in keeping with the high standard that Coachworks has set on this bus project.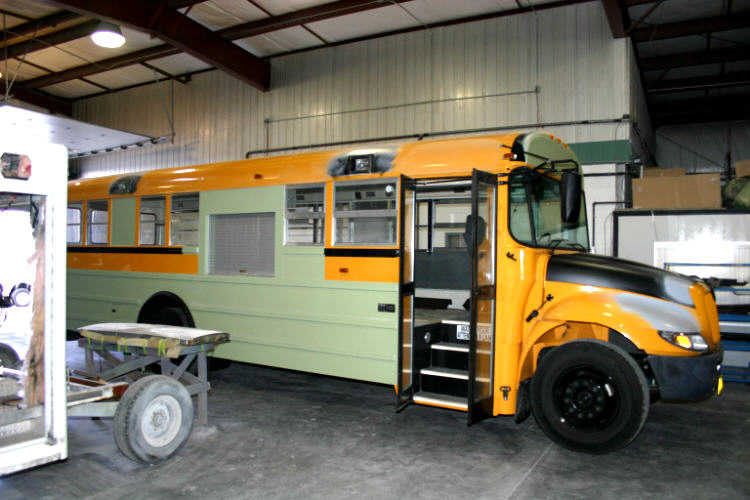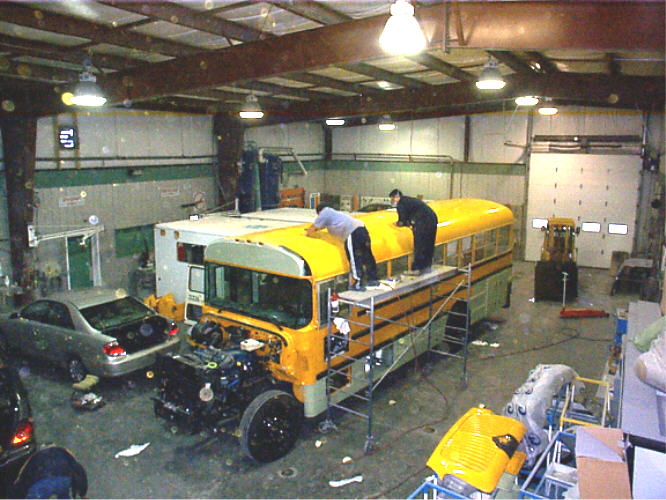 The hood, bumpers, doors and lights have been removed. The roof is rubbed down with a scratch pad to prepare the surface for painting. The staff at Hubert's are doing a very thorough job to insure a quality finished product.
The school bus yellow will soon disappear.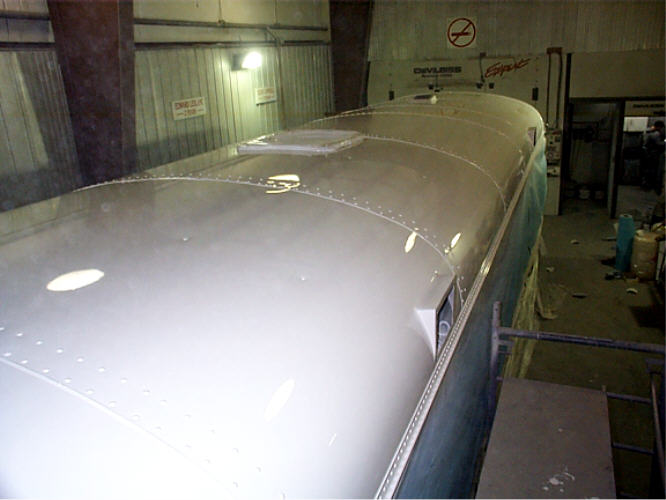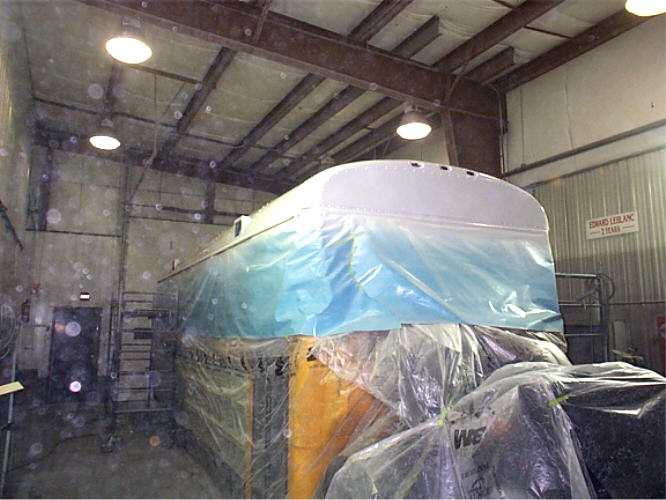 The roof has been painted and it looks great. The entire bus will be painted white. The bus will be wrapped in vinyl at a later date with a new logo and other detailing that a graphic artist is presently working on.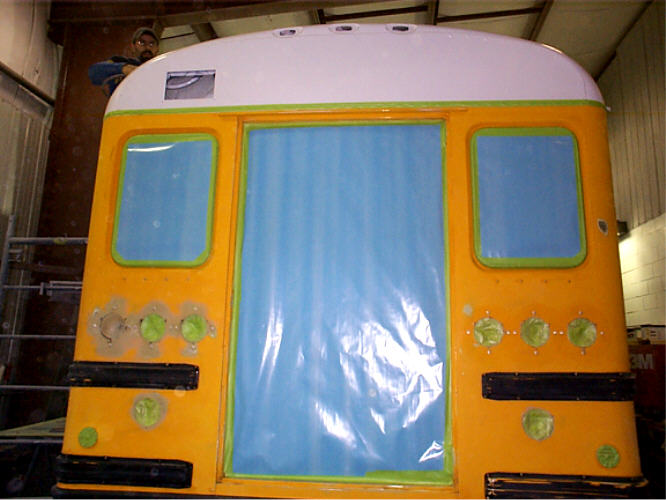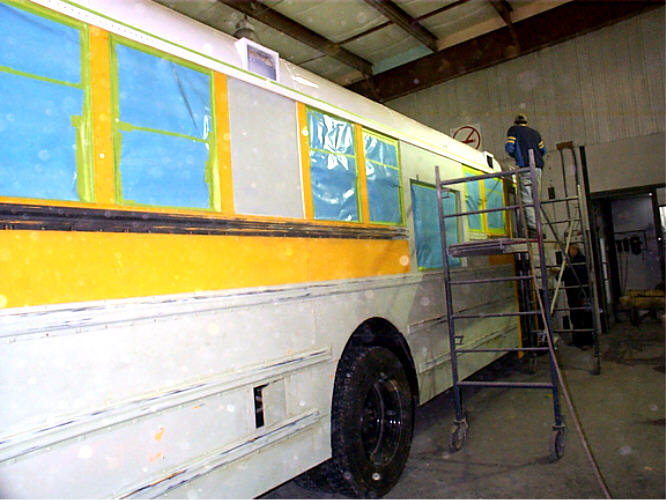 The remainder of the bus body is rubbed down and taped in preparation for painting.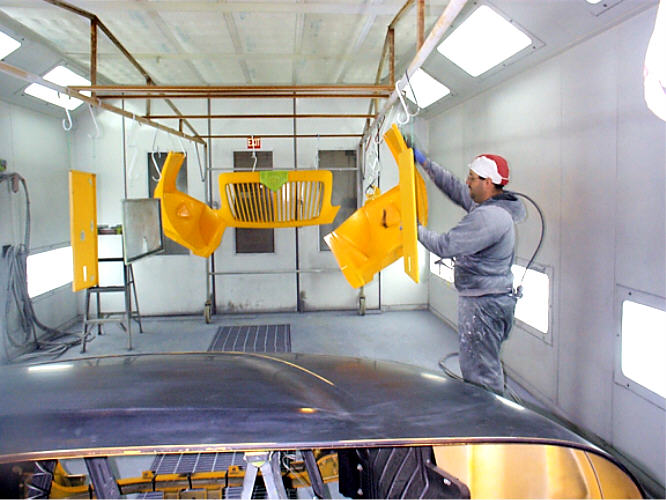 The small compartment doors, hood grill and front fenders are hung in the paint booth for painting.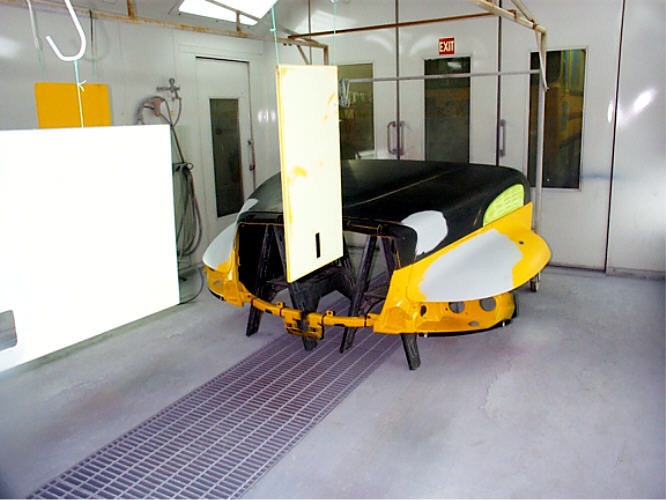 The entire hood will be painted white.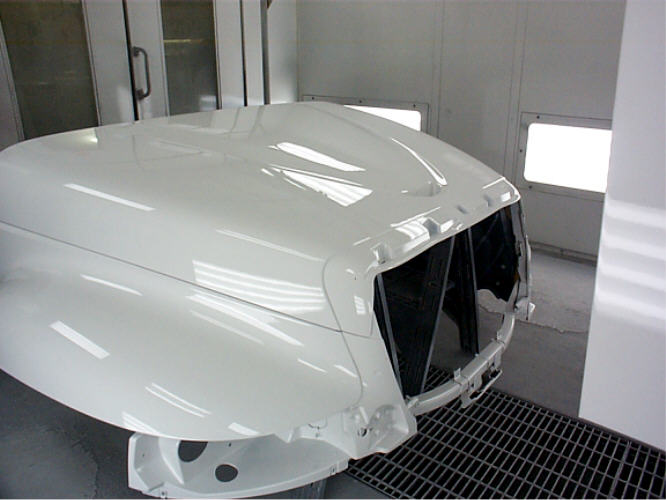 The hood and other parts have been painted and are looking great.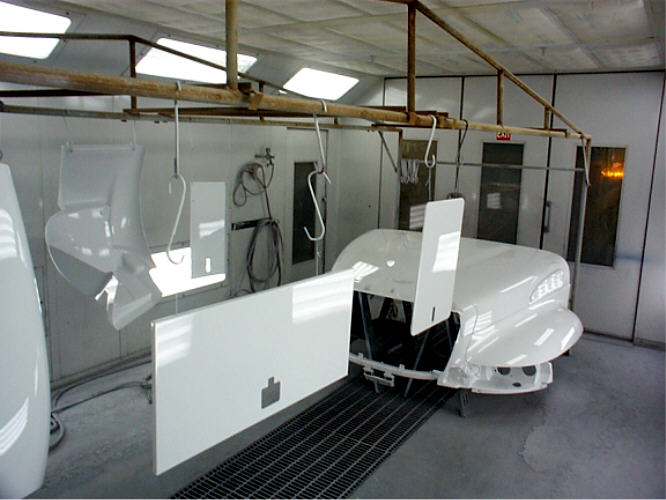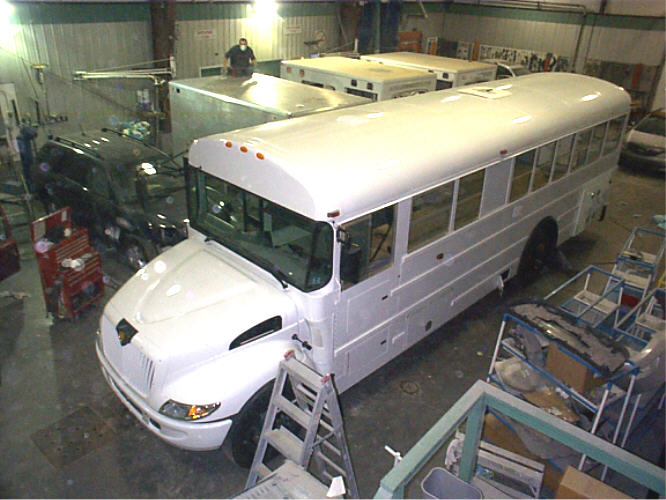 The bus has been painted and put back together. It is looking AWESOME!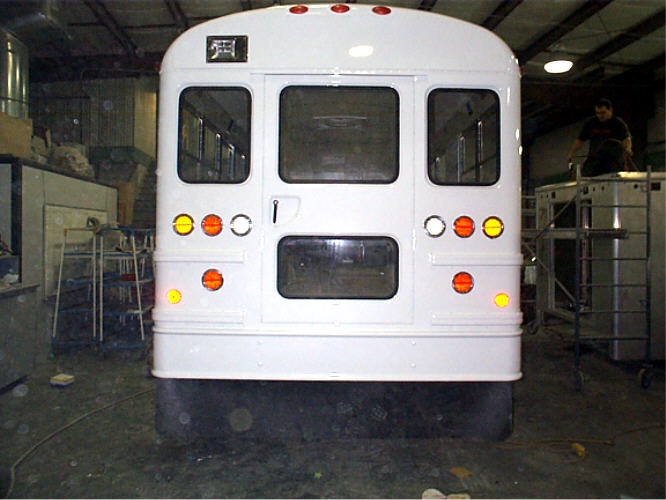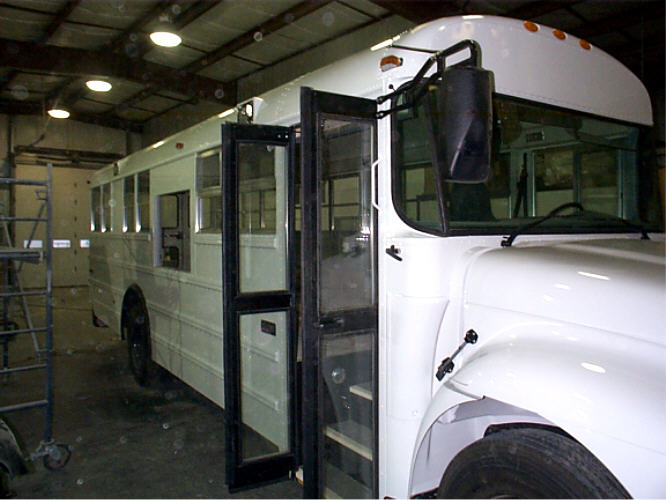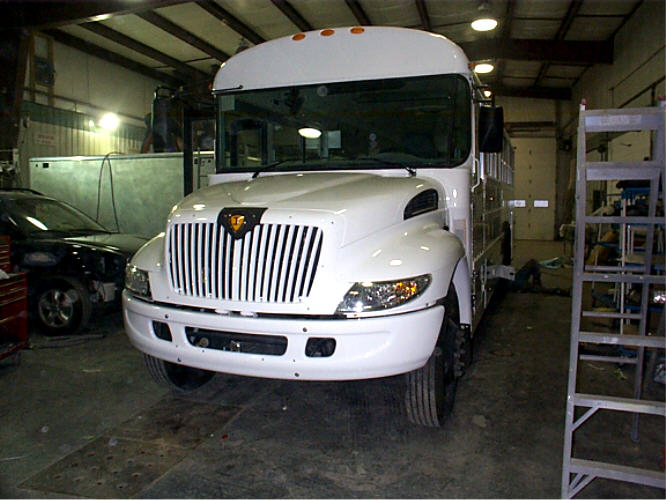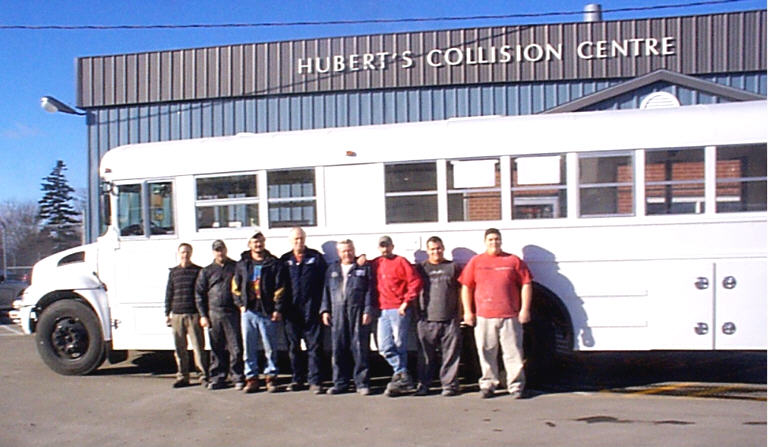 Staff at Hubert's Collision Centre