Week Twenty - Jan. 28 - Feb. 3
Cabinet Installation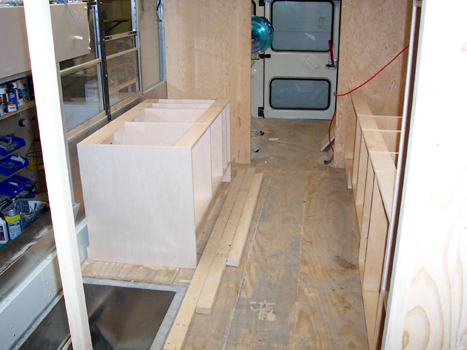 The cabinet carcass has been put into place next to the well area. A storage closet will be built between the carcass and the rear wall.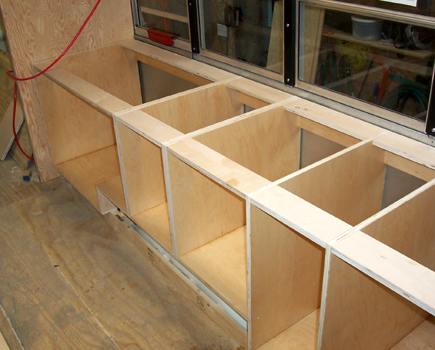 Three coats of polyurethane have been placed on the inside of the cabinets to protect the wood.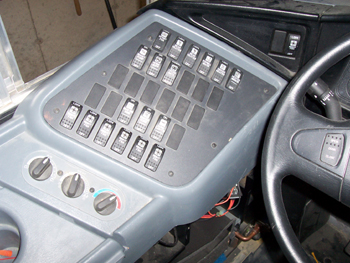 The switches on the control panel have been re-organized and extra switches added to the bottom row. The switches on the bottom will control lighting in the three sections of the bus and the exterior lighting.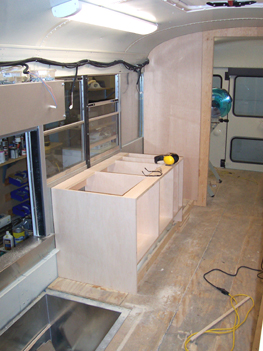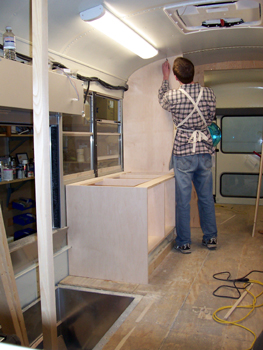 The two sides of the closet are cut and fit into place.