The First Week - September 22/06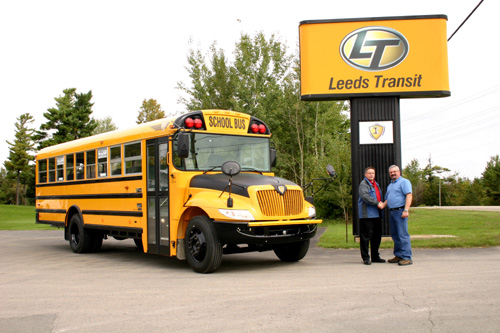 Picking up the bus from Dave Thomas at Leeds Transit in Elgin Ontario on September 22/2006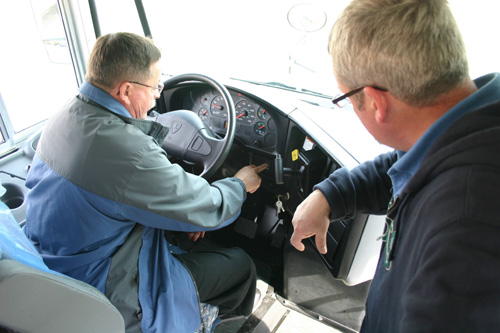 Dave explains some of the features such as cruise control, tilt steering and heated side mirrors. A big change from the old bus.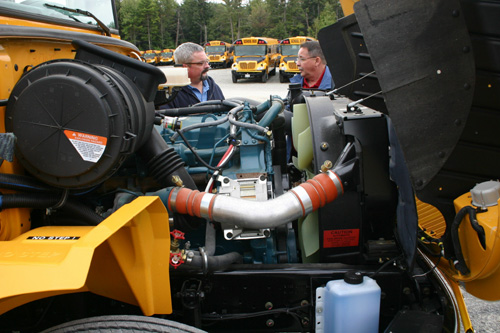 That's a big 466 Diesel Engine.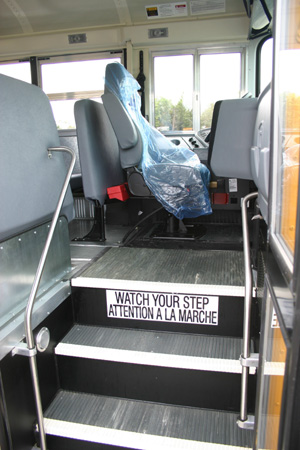 The bus has a nice wide entrance with an extra step making it easier for people to get into the front to place clothing orders.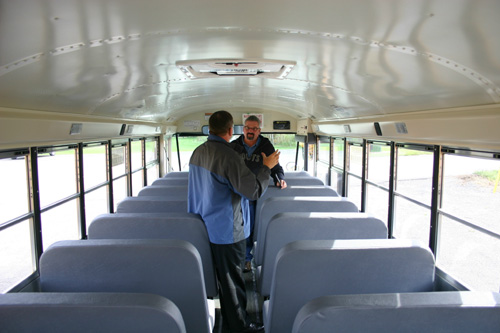 The ceiling height is 6' 5" giving lots of headroom.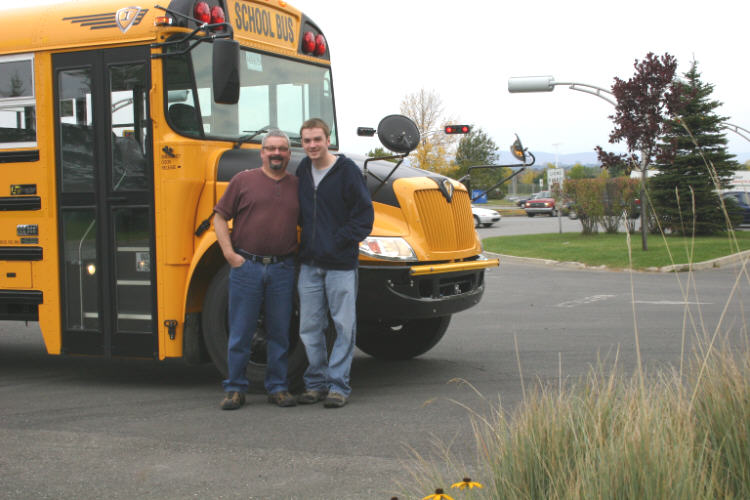 Our son Daniel came along on the trip to take photos and keep me company.